Crime
Edgartown man pleads guilty to armed robbery of Falmouth bank
Prosecutors said Petar Petyoshin robbed the Rockland Trust bank at gunpoint in April wearing a wig and clothing from his Oak Bluffs clothing store.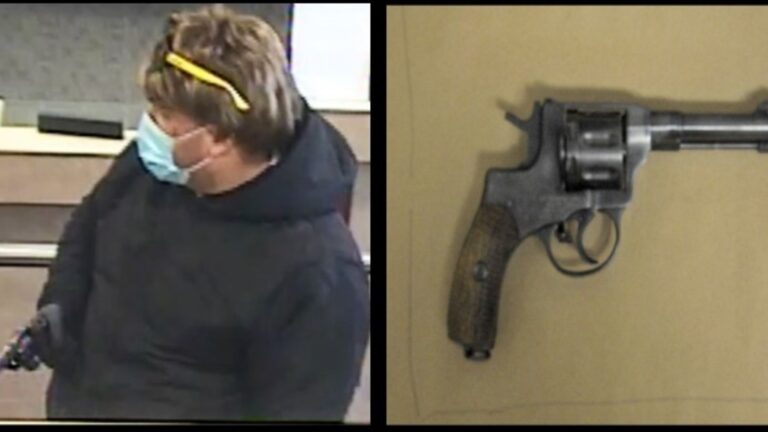 A Martha's Vineyard man, who prosecutors said robbed a Falmouth bank at gunpoint in April wearing a wig and clothing from his own Oak Bluffs store as a disguise, pleaded guilty in federal court on Thursday.
Petar Petyoshin, 40, of Edgartown, pleaded guilty to one count of armed bank robbery, according to Acting U.S. Attorney Joshua S. Levy's office.
Prosecutors said Petyoshin entered the Rockland Trust Bank in Falmouth just before 9 a.m. on April 8, placed an alleged bomb on the teller counter, brandished a gun at staff and customers, and instructed employees and customers to zip-tie each other's hands together. He fled the scene in a customer's car with $20,000 in cash from the bank.
Authorities previously said that during the robbery, Petyoshin, an Oak Bluffs Water Department employee, wore items from his store — Dapper Martha's Vineyard — including a jacket, sunglasses, and wig, during the robbery. During a search of Petyoshin's Edgartown home, investigators found thousands of dollars in cash in Rockland Trust money bands, zip ties, and clothing items the suspect in the robbery was seen wearing on surveillance footage both before and after the robbery, prosecutors said. They also seized 57 guns and a "large quantity" of ammunition.
He was arrested on May 23 on state charges in connection with the robbery.
According to prosecutors, Petyoshin is facing a sentence of up to 25 years in prison, up to five years of supervised release, and a fine of up to $250,000. He will return to court for sentencing on Jan. 24, 2024.
Newsletter Signup
Stay up to date on all the latest news from Boston.com