Politics
Elizabeth Warren says she will put aside differences to work with Donald Trump
Despite their battles, Warren and Trump might share some common ground.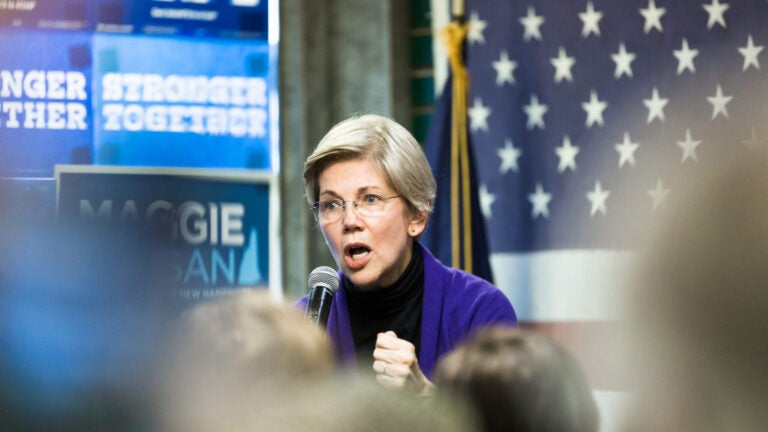 Elizabeth Warren and Donald Trump haven't exactly gotten along much in recent months.
Trump, the Republican president-elect, most recently called Warren "terrible" and continually mocks her claim of Native American ancestry. Warren, in turn, has repeatedly called the presidential candidate "a racist, thin-skinned bully" since June.
But the Massachusetts senator said Wednesday she'll "put aside our differences" to work with Trump, even if she isn't particularly happy about the results of Tuesday's election.
"It's no secret that I didn't want to see Donald Trump win yesterday," Warren said in a statement. "I'm intensely frustrated by the apparent likelihood that, for the second time in five elections,  a Democratic nominee will have won the popular vote but lost the presidency in the electoral college."
Despite Trump's victory in the Electoral College, Hillary Clinton appears to be on pace to win the national popular vote, just as defeated Democratic nominee Al Gore did in 2000.
"The integrity of our democracy is more important than any individual election," Warren said Wednesday, "and those of us who supported Hillary Clinton will respect this result."
Despite her intense criticism of Trump's divisive rhetoric, Warren added that she would be willing to work with Trump, alluding to some of the populist issues on which they share common ground.
"President-Elect Trump promised to rebuild our economy for working people, and I offer to put aside our differences and work with him on that task," she said.
"When he takes the oath of office as the leader of our democracy and the leader of all Americans, it is my sincere hope that he will fulfill that role with respect and concern for every single person in this country," the senator continued, "no matter who they are, where they come from, what they believe, or whom they love."