Schools
Fessenden Has Company: A Brief History of Local Prep School Scandals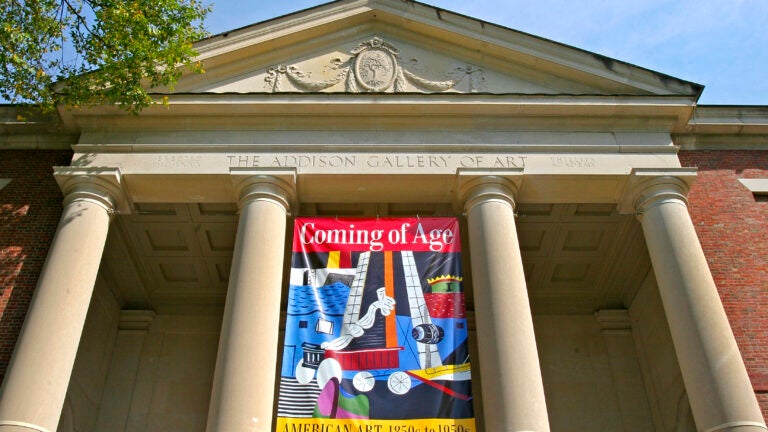 Several former students of Newton's prestigious Fessenden School say they were sexually abused by four teachers there in the 1960s and 1970s, and a Boston lawyer is preparing to file lawsuits on behalf of two of the alleged victims, The Boston Globe reports.
The allegations, which originally surfaced in 2011, include claims against a former assistant headmaster, Arthur Clarridge, who was arrested in November 1977 for his involvement in a child sex ring operating out of Revere. The school said in a letter from the headmaster in October 2011 that there was no indication at the time of Clarridge's arrest that Fessenden students were involved in the abuse, but that further allegations surfaced 30 years later, including claims against a friend of Clarridge. The letter also mentioned other claims of abuse and impropriety throughout the 1970s, 1980s, and 1990s, and admitted that the behavior "may have been broader in scope'' than School leadership thought.
Scandals at private schools are nothing new. Here are a few other prominent local prep school scandals.
2014: St. Paul's sexual conquest contest
Two days before his May 2014 graduation from the Concord, N.H. school, Owen Labrie, then 18, allegedly sexually assaulted a 15-year-old female freshman. Labrie, who was supposed to go to Harvard (he is no longer enrolled ), was arrested in July and charged with three counts of felonious aggravated sexual assault, three counts of statutory sexual assault, and one count of using a computer to lure a victim to the scene of a crime.
Investigators believe that Labrie was participating in an unofficial school tradition where departing male seniors try to hook up with underclassmen. There was, apparently, a competition among the seniors to have sex with as many underclassmen as possible. According to a police report, at least one school official was aware of the tradition. After Labrie's arrest, St. Paul's officially banned sexual solicitation or games involving sexual conquests.
2013: Abuse at Deerfield Academy
In 2013, Deerfield Academy posted a letter regarding a law firm's report that coach, math teacher, and dorm parent Peter Hindle, who had been a Deerfield faculty member for 44 years, had sexually abused a former student. The firm also found evidence that another teacher, Bryce Lambert, who died in 2007, had abused two students. In a Boston Globe Magazine piece published last year,, a former student named Whit Sheppard detailed his abuse by Hindle during his senior year and subsequent struggles over the years. In July 2013, WGBH reported that a district attorney was looking into criminal charges against Hindle, but nothing appears to have come of this.
2013: Brooks School headmaster allegations
Officials at the Brooks School in North Andover disclosed in January 2013 that Lawrence W. Becker, headmaster from 1996 to 2008, hired male escorts on two occasions and had an inappropriate relationship with a student during his tenure. North Andover's Eagle Tribune called the relationship "objectionable, manipulative and an abuse of his position,'' thought specifics were not disclosed to protect the student's privacy. In addition, Steve Forbes, the publishing executive and former presidential candidate who served as the president of the Brooks School's board of trustees from 1987 to 1997, knew about the relationship but did not discipline Becker or report the incident to the authorities. Forbes said he told the school's legal counsel about Becker and that "appropriate action was taken.''
2013: Two Park School employees arrested for sexual abuse
In December 2013, two incidents that happened in the span of one week shook faculty and parents at Brookline's Park School: Gregory Grote, who taught at the school for 26 years, was arrested on charges of indecent assault and battery of a child under 14 and one count of assault and battery, and Charles Morales, a teacher's assistant, was charged with aggravated statutory rape of a student at a public school where he also worked.
2013: Molestation scandal at Landmark School
At the Landmark School in Beverly, a scandal that began with allegations of molestation by former students against a former dean named Howard Kasper grew last year to include claims by five more graduates that three former school employees molested them in the 1970s and 1980s.
Later, The Boston Globe reported that the Landmark School kept secret a 1990 sex abuse suit in which Curtis H. Bryant, a former Landmark science teacher, abused a teenage boy at the school for three years. Bryant was pushed out at the time, but the suit didn't become public until 2013 because a judge ordered the suit documents to be impounded.
2011: Phillips Academy child porn case
Dr. Richard Keller, who was medical director in the student health center at Andover's Phillips Academy for 19 years until 2011, was discovered by federal investigators to have a large collection of child pornography, some of which had been shipped to the health center. Keller had previously been reprimanded for viewing adult porn on a school computer in 1999, and for later showing students an inappropriate cartoon. He was sentenced to 6 1/2 years in federal prison in March.
2005: Milton Academy men's hockey team and statutory rape
In 2005, Milton Academy expelled five male students after they received oral sex from a 15-year-old sophomore girl in a school locker room. Two of the male students were charged with statutory rape, and served no jail time after accepting plea deals. The events inspired two Milton alumnae to write an exposé of the sex subculture at Milton, called "Restless Virgins: Love, Sex, and Survival at a New England Prep School.''
2002: Berkshire School headmaster harassment
Sheffield's Berkshire School was the center of a sexual harassment scandal in 2002, when school employee Laura Smith accused headmaster Paul Christopher of sexually harassing her from 1998 to 2000. A Boston Globe Magazine cover story detailed how Christopher, who had previously written a book on ethics, sexually harassed at least 20 women, both students and faculty. Christopher resigned in 2002, and a Boston Globe article from December of that year reported that a settlement was reached, the terms of which remain confidential.