Schools
Back-to-school guide: Boston University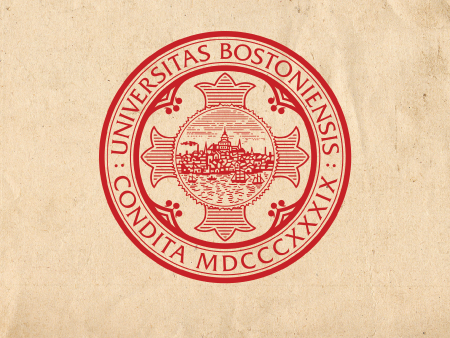 We asked current students and recent graduates to give us the inside scoop on their colleges before the school year begins. Here, current students and members of the school newspaper, The Daily Free Press, Mike DeSocio and Sonia Rao tell us the best and worst things about Boston University, and also give advice to incoming freshmen.
Click here for a full-sized version of the cheat sheet
Tell us about three things you think are "right'' with your school:
1. I might be biased due to my being a journalism major, but I think that BU's College of Communication is outstanding in almost every way. Student Services is exceptionally helpful with selecting courses, etc. and there's a strong sense of community within the college. COM really does a good job training us for our future professions.
2. Location, location, location. Although the green line is super slow a lot of the time, it's still a good one to be on. (Imagine if we were on the orange or blue lines!) BU is definitely a city school, but it still has a distinct campus, which I really appreciate.
3. BU has just the right amount of sports culture. What I mean by that is, you can be really excited about Terrier Hockey and attend exhilarating games at our Agganis Arena every week, or you can completely ignore it and still find other exciting things to do on campus. We're not run by sports, but it's there if you want it to be.
Tell us about three things that you think are "wrong'' with your school:
1. BU is fairly large, so there's a lot of bureaucratic nonsense to go through if you ever have a problem outside of your individual college.
2. BU needs to work on its response to sexual assault allegations. Period.
3. I generally love having the ability to fully experiences different seasons, but the crazy snow from last winter made me slightly change my mind about loving BU's Northeast location.
Editor's Note: BU issued the following statement in response to the sexual assault allegations. You can read it here].
What advice, specific to your school and campus, would you lend an incoming freshman?
Practice balancing everything in life. Take advantage of BU's amazing location without losing sight of your schoolwork. College is all about balance, whether it's between your social life and schoolwork, or writing for an on-campus publication and also interning somewhere. Living in Boston is a huge plus. We have amazing museums, restaurants, companies to intern for and more, right here at our fingertips. I definitely didn't explore the city as much as I wanted to before winter last year, and I regret that. But at the same time, it's important to acknowledge that you are primarily attending college for the academic experience. Anybody going to BU knows that the tuition is insanely high, and you should definitely make the most of it. Rather than going to class for participation points, try and be engaged. Go to office hours if you need to, or ask your TA to explain things you don't understand. Absorb as much as you can, because you'll never know when those random things you learn will come in handy.