Schools
Back-to-school guide: Brandeis University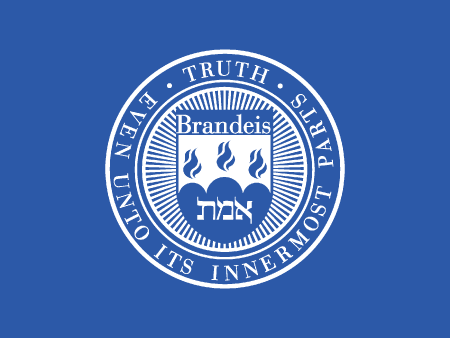 We asked current students and recent graduates to give us the inside scoop on their colleges before the school year begins. Here, recent graduate Ali Theodore tells us the best and worst things about Brandeis and also gives advice to incoming freshmen.
Click here for a full-sized version of the cheat sheet
Tell us about three things you think are "right'' with your school:
1. Brandeis University is comprised of the nicest group of people. It really is a "bubble'' of down-to-earth, intelligent, respectful individuals. Whether you are in the dining halls, library, classrooms, or dorms, friendly faces are everywhere holding the door for you. I always felt extremely fortunate to be surrounded by others who made it a point to say hello or smile. The school is rather small, so over time all faces become familiar, which really makes the campus more homelike and inviting.
2. Brandeis University also has a wonderful collection of amazing professors. Each professor offers a wide variety of skill sets, knowledge, and opportunities. Many professors promote hands-on learning and really encourage their students to take what they have learned in the classroom and apply it to the outside world. I always felt comfortable approaching my professors with questions about subject material, internships, and future job opportunities. They truly care about their students.
3. Social Justice is the hallmark of Brandeis University. Many students, whether they be undergraduate or graduate, are extremely invested in promoting a better future for all. Whether through protests, marches, or fundraising, students at Brandeis University are committed to making a difference in their communities. There are an abundant number of clubs and groups that dedicate their time and effort to being more than just voices around campus, but rather voices worldwide.
Tell us about three things that you think are "wrong'' with your school:
1. No parking! Brandeis University could very much benefit from a parking garage. There is very little parking for students, especially commuters. There have been times where I have been late to class because I was not able to find a parking spot in the "commuter designated area'' which is shared with the athletic department.
2. Brandeis could also benefit from more housing options. Though this is improving with the rather newly constructed Ridgewood and Village dorms, a number of dorms that could absolutely benefit from a face-lift. Since Brandeis is still a ways out from Boston, many students prefer to live on campus all four years; however, not receiving a high number in the housing lottery can really put a damper on good housing options.
3. Brandeis University would very much benefit from a campus shuttle that takes trips to the Riverside T stop. This would help many students get to and from campus to Boston instead of having to rely on an Uber or Taxi. Brandeis does offer a shuttle that runs to Boston on the weekends, but having a more consistent shuttle going to Riverside would give students more convenient options during the work week and potentially lessen the amount of cars on campus.
What advice, specific to your school and campus, would you lend an incoming freshman?
The best advice I could offer incoming freshman would be to explore activities and clubs. College is like a resort where amenities are abundant. I had basketball courts and a swimming pool within a five-minute walk from my bedroom. Joining clubs and activities also allows freshmen to meet new friends, try something new, and grow. If you can't find the right club or organization, you can very easily create one.