Schools
Massachusetts is the 8th most popular destination for college students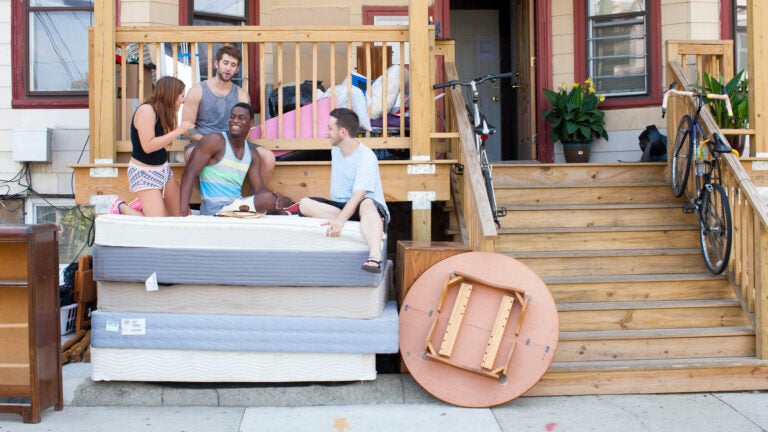 It's September, school's about to start, and the students are back. If you haven't already seen them drag their old furniture (which may or may not have bedbugs) to the curb or heard them shriek in delight as they reunite with friends they haven't seen in months, well, where have you been?
Although it seems like life in Massachusetts—and Boston especially—can be dictated by students (hello, September 1 moving dates), the Bay State is not the most popular destination for college students.
Using data from the National Center for Education Statistics, College Raptor made a map that shows the states that draw the most students each year. To see how many students each state gains during the school year, the site's analysis looked at the number of students enrolled at two and four-year colleges compared to the total number of reported students from the state.
Massachusetts came in at number 8. The analysis showed that the Bay State enrolls an average of 22 percent more first-year college students than it produces. Rhode Island was the most popular, enrolling 142 percent more students than it produces. Of course, the population of Rhode Island is tiny, which factors into the statistics. North Dakota and Vermont also draw large numbers of students, while many leave Maryland and New Jersey.
There are 114 higher education institutions in Massachusetts, according to the Carnegie Classification of Institutions of Higher Education. More than 50 of those are in the greater Boston metropolitan area, which is home to more than 250,000 students, many of whom you've probably seen (and heard) by now.
Related gallery: The do's (and don'ts) of college packing
[bdc-gallery id="110447″]