Schools
What it's like to live in Mark Zuckerberg's dorm room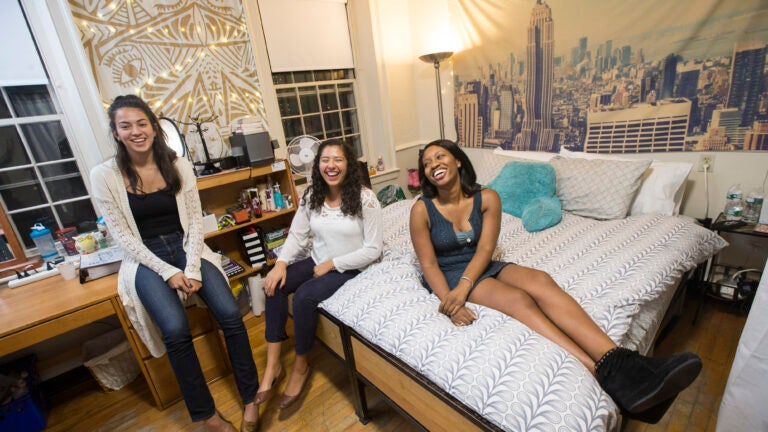 The three Harvard students who moved into the world's most famous dorm room earlier this semester didn't know their suite was the Facebook suite until a classmate told them.
An article published by The Boston Globe Wednesday shows that it's no wonder why. The room where Mark Zuckerberg created Facebook is small. It's cramped. But, even more than that, a relative of one former occupant told The Globe the dull, unairconditioned space with paper-thin walls is a "prison.''
That doesn't stop people from stopping by to catch a glimpse of the Zuckerberg suite. One night a few years ago, the then-occupants came back to their room to find strangers standing in the common area. They'd brought cake and beer to celebrate Facebook's 10th anniversary.
Even though The Globe said there have been glimmers of genius, such as a game called "Bounce or Shatter,'' in which students dropped a wine bottle from increasing heights to see how long it took to break, the room is still awaiting its next big break.
Luckily, the school year isn't over yet.
You can read the full Globe story here.