Education
Northeastern adjunct faculty reach contract agreement, will not strike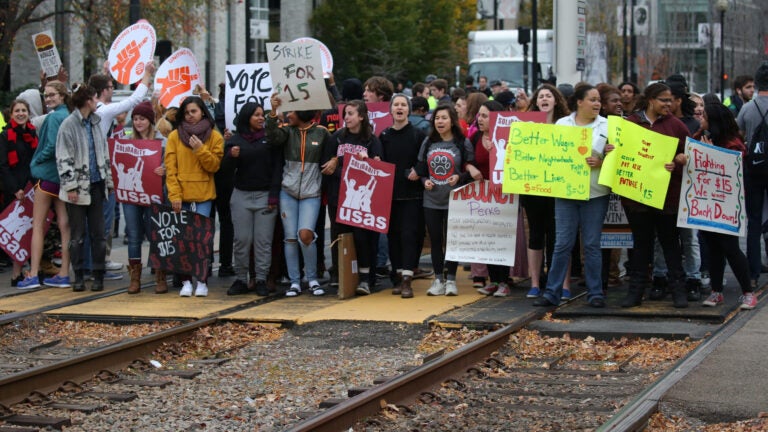 After threatening to walk out of classes once the semester began January 19 if their contract negotiations weren't met, adjunct faculty at Northeastern reached a settlement Thursday with campus administrators.
The three-year contract agreement is still subject to a ratification vote by more than 900 affected faculty members. But the tentative agreement addresses areas including compensation, course stability and professional development.
Under the new contract, adjunct faculty will receive across-the-board increases in per-course pay. The amount varies based on the department and college, but includes double-digit raises for the lowest-paid instructors.
Adjunct faculty will also be compensated for courses cancelled on short notice before a semester begins. The new contract stipulates that they will have a formal process to deal with workplace conflicts and violations, as well as access to a professional development fund to support their research.
"As one of the lowest-paid adjuncts on campus, this contract will result in a double-digit raise,'' Haley Malm, a bargaining team leader from Northeastern's Global Pathways Program, said in a statement. "Negotiations are always tough, but I think that's a clear win.''
James C. Bean, provost for the university, said in a letter to the campus community that the new contract allows the university to retain the ability to guide the academic direction of its colleges, departments, and programs. He said the agreement prohibits strikes and pickets during the life of the contract to ensure the faculty's focus remains on student learning.
"We deeply value the contributions to our community made by all faculty—part-time, full-time, tenured, and non-tenure track,'' he said in the letter. "In the months and years ahead, the administration looks forward to working with the faculty, and all members of our community, to continue Northeastern's remarkable trajectory and realize incredible new heights.''
There are now more than 3,400 Massachusetts educators involved with the local division of the Service Employees International Union, which represents the Northeastern adjunct faculty. Staff at other area schools, including Bentley and Boston universities, are currently negotiating their own contracts.