Education
Boston parents, students protest mayor's State of the City address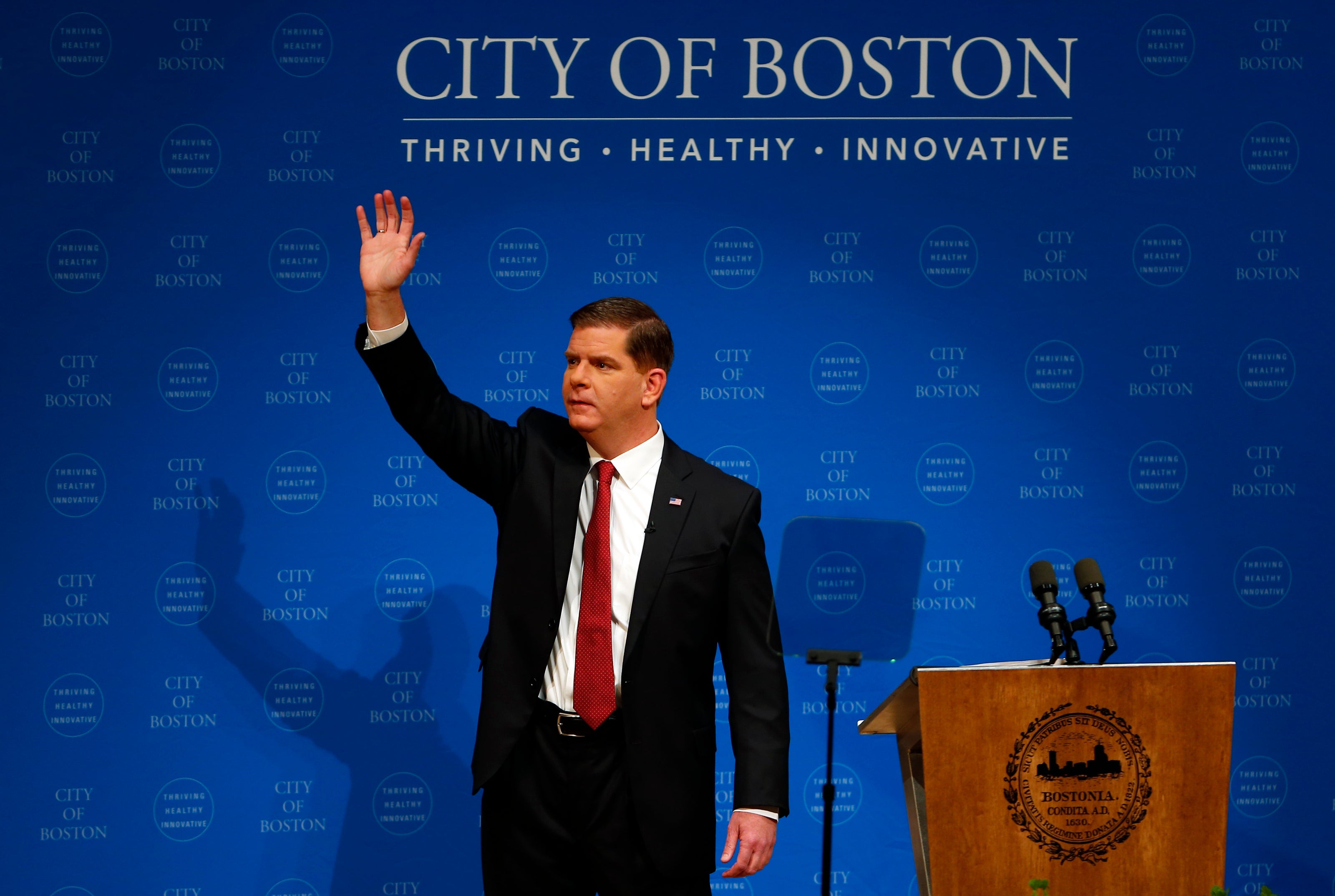 When Mayor Marty Walsh delivers his "State of the City'' address Tuesday night at Symphony Hall, he plans to trumpet the ways in which he has strengthened Boston Public Schools during the past year.
But, outside, as many as 150 to 200 public school parents, students, educators, and community members protested the city's $50 million public school budget deficit in a demonstration that began at 4:30 p.m. They blame Walsh for the massive budget hole, claiming he failed to advocate for adequate funding that would allow the district to make badly needed investments.
As of Tuesday, more than 2,700 parents and community members had signed an online petition to demand that Boston Public Schools rescind its budget cuts and restore funding to previous levels.
Many parents who protested said Walsh doesn't seem to realize just how deep the budget cuts go.
"At my daughter's school, we agreed to cut the supply budget to zero to keep as many teachers in the building as possible,'' said Kristin Johnson, who serves on the Boston Public Schools parent council and has two daughters at Mendell Elementary School in Roxbury. "Our school has a pretty successful fundraising model, so I'm much more concerned about schools in other neighborhoods that don't have the ability to fundraise. It's setting the same schools up to fail.''
Speech highlights released from the mayor's office said he will discuss education successes including hiring a new superintendent and 24 new principals. He also plans to talk about how the city established the first school building program in many decades and worked to redesign the district's high schools.
But many parents don't feel as though they've been engaged in conversation, which is why they're demanding that the mayor appeal to state and federal legislators for help in order to reduce the budget gap. Many of their signs reflected their frustration, reading "Mayor Walsh takes tax dollars,'' and "Grand Theft BPS.'' They also chanted "S.O.S. Save our schools!'' and "Marty Walsh, head of schools, we expected more from you,'' as speech attendees filed into Symphony Hall Tuesday evening.
The protesters also demanded that Walsh invest in fully resourced public schools with individualized services for children with special needs, and to work with students, families, educators and community members to fully audit the public school budget in order to assess community needs and address inequalities. They're also calling for democratically controlled public schools through an elected Boston School Committee. (Under the current system, the mayor appoints the seven members to serve four-year staggered terms).
City Councilor Tito Jackson stood outside with the protestors Tuesday evening, and said that he thought it was important that the city listen to the voices of the parents whose children are affected by budget cuts.
"These parents are standing on the side of great educations,'' he said. "I stand with them.''
John Radosta brought his sixth-grade son to the protest to show the mayor who his decisions are affecting.
"We choose to live in Boston for the public schools, and we know that our son is getting a very good education here in Boston,'' he said. "We want to preserve that. But I'm also bringing my son because it's important for him to see that we have to fight for things that are important to you.''
Kenny Jervis also brought his son, Nigel, a fourth grader, to the demonstration. As Nigel shrunk down to cover his face with the front of his jacket, Jervis asked, "Do you want to go home?''
Nigel nodded.
"Do you want art class next year?''
Nigel nodded again.
"Well,'' Jervis said. "Then we gotta be here.''