Education
Harvard police close investigation into defacement of law school portraits, no perpetrator found
In November, someone put pieces of black tape over the faces of black professors in portraits hanging in the law school.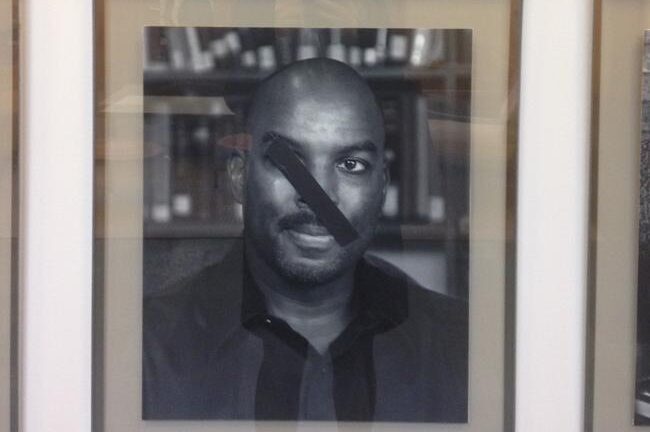 More than two months after someone defaced the portraits of black professors hanging in the Harvard Law School, police have closed the investigation without identifying the perpetrator.
On November 19, the day after Harvard students took part in a demonstration against racism on campus, someone put pieces of black tape over the faces of black professors in portraits hanging in the law school.
The law school's dean, Martha Minow, had said the incident would be investigated as a hate crime.
"Expressions of hatred are abhorrent, whether they be directed at race, sex, sexual preference, gender identity, religion, or any other targets of bigotry,'' she said in a statement in November.
Harvard police closed the investigation after they failed to find any information about the offender, said police spokesman Steven Catalano.
"After pursuing these avenues, they were unable to identify the person or persons responsible for placing the tape on the portraits, or to determine the motivation for these acts,'' Catalano said.
Because part of Wasserstein Hall, where the defacement occurred, doesn't have security cameras, Catalano said police conducted the investigation by using forensic evidence from the portraits and through interviews with law school faculty and students.
Law school dean Francis McCrossan wrote in a Jan. 8 email that the investigation would remain closed "pending further new and significant information,'' according to The Crimson. He also wrote that new security camera equipment would be installed in the building where the pieces of black tape were found.
"As an academic community, we place great value on maintaining a largely open campus,'' McCrossan wrote. "But we must balance that openness with the equally important need for safety.''
AJ Clayborne, a Harvard law student and one of the leaders of Royall Must Fall, a movement created to demand the Law School change its controversial seal, said the black tape incident had been another reason to fight for a more inclusive community. The fight will continue and the movement will not be discouraged.
"Race-based discussions on campus will continue as long as racism exists,'' he said. "While it would have been nice to catch the perpetrator, that person's individual actions were always a symptom of a broader racial malady at Harvard Law School. It is important to address racism systemically. Until that happens, more incidents like this will occur and it wont matter whether or not the perpetrators are caught. We are strong and will continue to fight for racial justice as long as it is necessary.''