Schools
Recent graduate alleges Harvard forced her to live in same dorm as her abuser in new lawsuit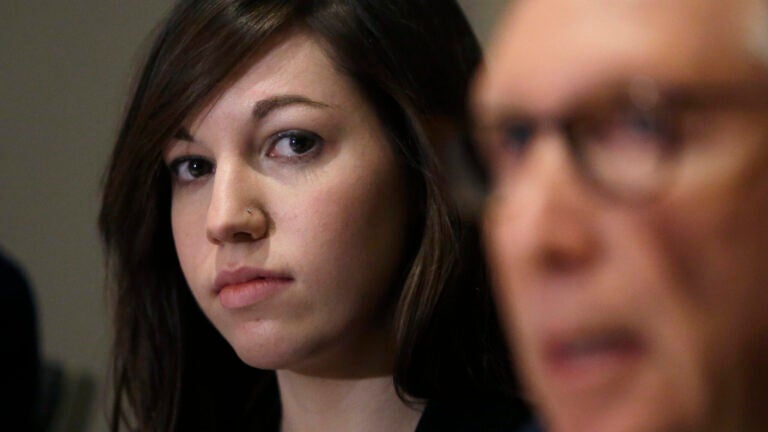 A recent Harvard graduate filed a lawsuit against the university Tuesday, in which she alleges school officials didn't act on multiple reports of harassment and sexual assault, and forced her to live in the same dorm as her abuser.
Alyssa Leader, who is a 2015 graduate of the school, filed her suit in U.S. District Court in Boston. The suit alleges that the university failed to comply with federal Title IX requirements about how schools should to respond to allegations of sexual assault.
Harvard is already one of 106 schools under investigation by the U.S. Department of Education's Office for Civil Rights regarding its handling of sexual assault cases.
Tania Deluzuriaga, a spokeswoman for the university, said Harvard does not comment on pending litigation.
In the filing, Leader said she reported abuse multiple times to Harvard's Office of Sexual Assault Prevention and Response in 2013, when she and her alleged abuser, referred to as "John Doe 1,'' were dating.
Leader said she also reported harassment to the dean of her residence hall in November 2014, after they had broken up, and was told it would not be possible to remove Doe from the dorm where they both lived.
The dean referred her to Emily Miller, the school's Title IX coordinator, she said. When Leader asked if it'd be possible to have Doe removed from their dorm, Miller said no, according to the suit.
In December, Leader once again informed Miller that Doe's harassment, including threatening comments and visits to her workplace, had escalated, the suit alleges. In February 2015, Leader filed a formal complaint with the university for abuse, sexual assault and harassment, which prompted an investigation.
During this time, Leader stopped going to her dining hall, skipped shifts at work and stopped sleeping at the dorm out of fear, according to the suit.
Because her reports of retaliation to school administrators weren't acted on, Leader said she went to Harvard police and reported the sexual assault and harassment on April 27. Leader obtained a court-ordered restraining order against Doe at the end of April. Harvard moved Doe out of the dorm that same day, according to the suit. It was a month before Leader graduated.
During the university's investigation, Doe admitted that he made verbal threats to Leader during the course of their relationship, according to the suit. He also admitted to implicitly threatening Leader during sexual encounters as well as acting out violently, including punching furniture after Leader asked him to stop during a sexual encounter, the suit alleges.
But, on July 17, 2015, Harvard found Doe not responsible for all claims of abuse, sexual assault and harassment. Leader was only allowed to appeal on procedural grounds, not substantive grounds, unless she had new evidence not previously considered, according to the suit.
The suit seeks unspecified damages and attorneys fees.
"Harvard has an institutional culture of ignoring and silencing people like me,'' Leader said Wednesday at a press conference. "My hope is that no one else will have the experience that I had. I hear my story over and over and over again from different people.''