Education
Board of Education approves two new charter schools
In Boston, three schools will consolidate and will add a high school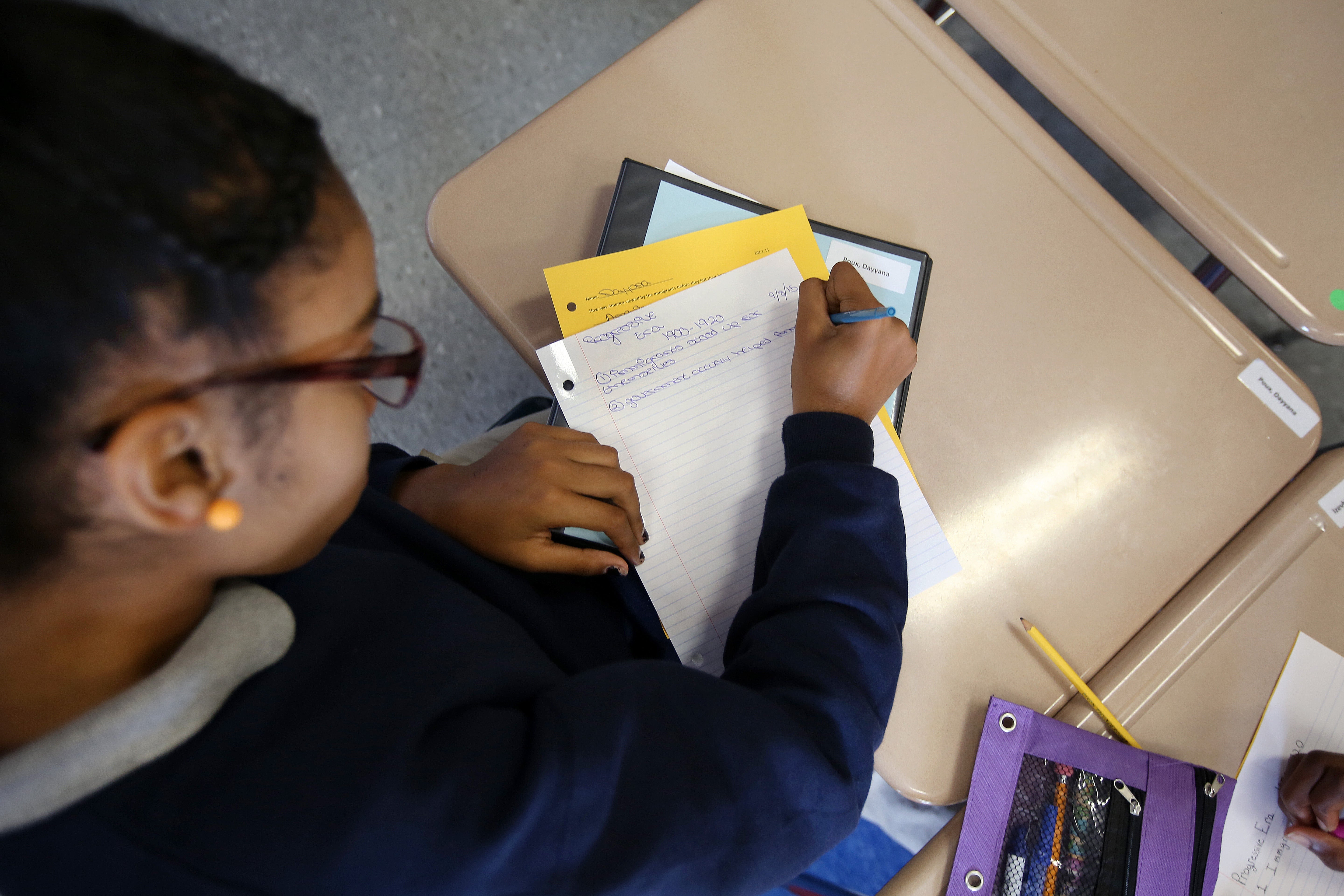 New charter schools will open in Brockton and Springfield, and charter schools in Boston and Everett will be able to add seats after a vote by the state Board of Elementary and Secondary Education Tuesday.
In a 7-3 vote, the board approved a series of recommendations from Education Commissioner Mitchell Chester, which authorized the openings of the New Heights Charter School of Brockton and the Libertas Academy Charter School in Springfield later this year.
Chester said last week that both schools met a "high bar'' with their applications and were "poised to provide a strong education for the students they will eventually serve.''
In Boston, three K-8 Brooke charter schools, located in Roslindale, Mattapan and East Boston, will consolidate into one school and add a high school. The Neighborhood House Charter School in Dorchester will also add a high school to its existing pre-K-8 program. This is the first authorized expansion of charter schools in Boston since 2013.
In Everett, the Pioneer Charter School of Science will add kindergarten through grade six to its existing offerings of grade seven through 12.
The vote comes less than two weeks after Gov. Charlie Baker helped launch a "fact check'' website about charter schools that is part of his ongoing push to encourage voters to "lift the cap'' on charter schools in the state.
Baker filed legislation in October that would lift the current cap of 120 charter schools statewide. The bill would allow 12 new or expanded charter schools each year in districts that score in the bottom 25 percent on standardized tests. State education officials say an estimated 34,000 students remain on charter school waiting lists for the 2015-2016 school year, according to a report from the Associated Press released last week.
Baker also devoted part of his State of the Commonwealth address to urging Massachusetts residents to "be bold'' on K-12 education and lift the charter school cap.
It's for this reason that Glenn Koocher, executive director of the Massachusetts Association of School Committees, said he wasn't surprised by the board's decision.
"The charter school industry basically controls decision making in the State House,'' he said. "But the level of anger that is evolving into a sort of rage is palpable. This is going to hurt Boston and the other districts by driving funds away from students still in those public schools.''