Education
Mayor Walsh announces savings account pilot program for five Boston Public Schools
The schools were chosen as part of an open application process.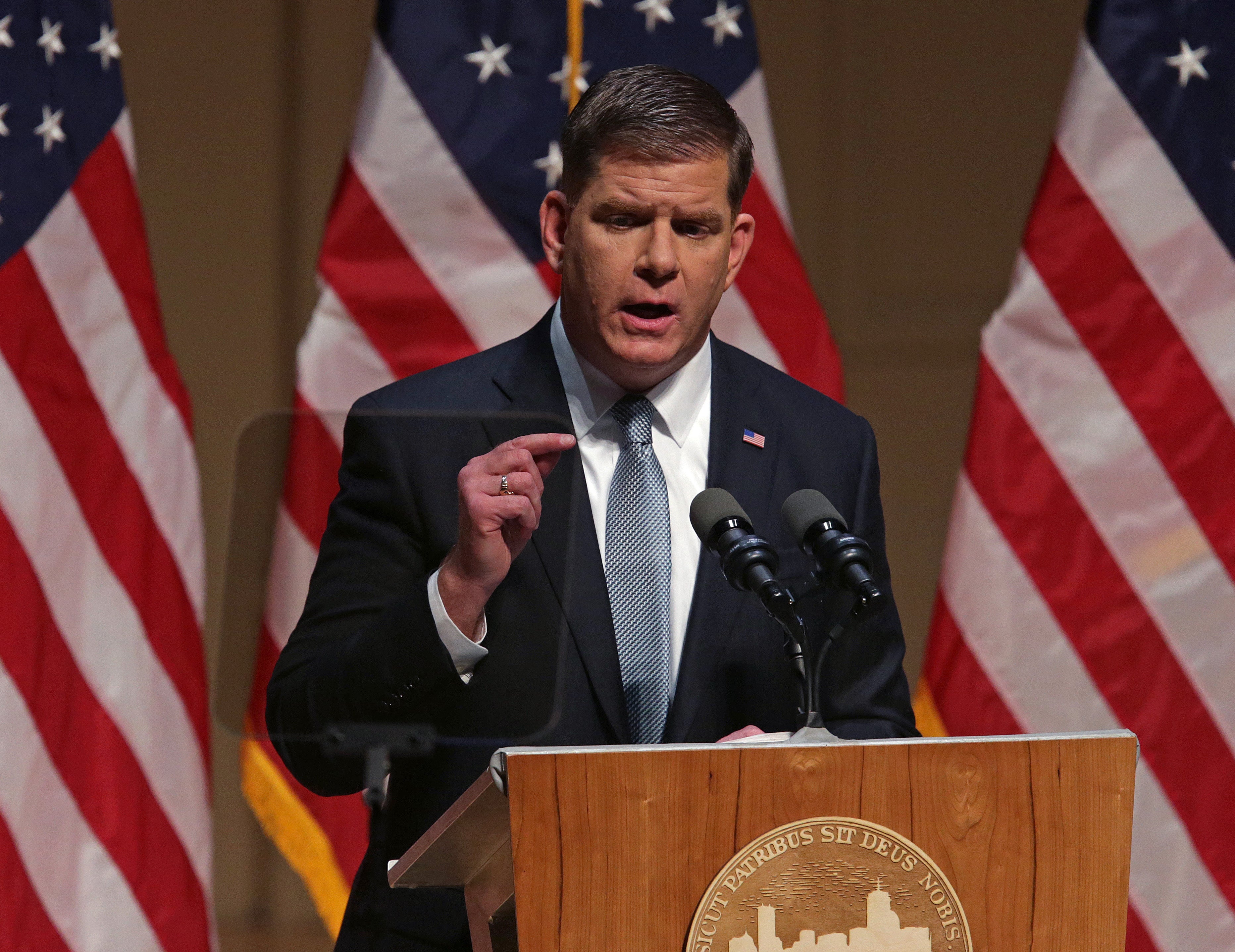 This fall, families of children in five Boston public schools will have the chance to contribute to a children's savings account that will help them create a long-term savings plan for college or post-secondary education and training.
The Children's Savings Account pilot program, which was announced by Mayor Marty Walsh's office Wednesday, will include Harvard Kent Elementary School in Charlestown, the James Otis Elementary School in East Boston, the McKay K-8 School in East Boston, the Franklin D. Roosevelt K-8 in Hyde Park and Conley Elementary School in Roslindale. The schools were chosen as part of an open application process, and are part of a learning cohort to help the city prepare for a district-wide rollout in the fall of 2019.
"One of the most important things we can do for our children in the City of Boston is put them on a pathway to success by bridging education and financial opportunities, and planning in advance for their future,'' Walsh said in a statement. "A Children's Savings Account is a tool that every family should have access to and I am thrilled to launch this pilot program to help level the playing field for students of all backgrounds and make their dreams of college and post-secondary education become a reality.''
Low- and moderate-income children with college savings of just $500 or less are three times more likely to enroll in college and four times more likely to graduate, according to the Corporation for Enterprise Development.
All Kindergarten students at the selected pilot schools will have an initial seed deposit of at least $50 set aside for them, though the mayor's office said the exact amount hasn't yet been determined. The mayor's office also said that families will have opportunities to earn incentives along the way, though details about those incentives weren't immediately clear.
The pilot program will be run by the Mayor's Office of Financial Empowerment, and is supported by various private foundations, including the EoS Foundation, a philanthropic foundation committed to breaking the cycle of poverty by investing in children's futures.