Schools
US Attorney launches independent investigation into Boston Latin School
The attorney's office received a complaint from eight civil rights organizations on February 26.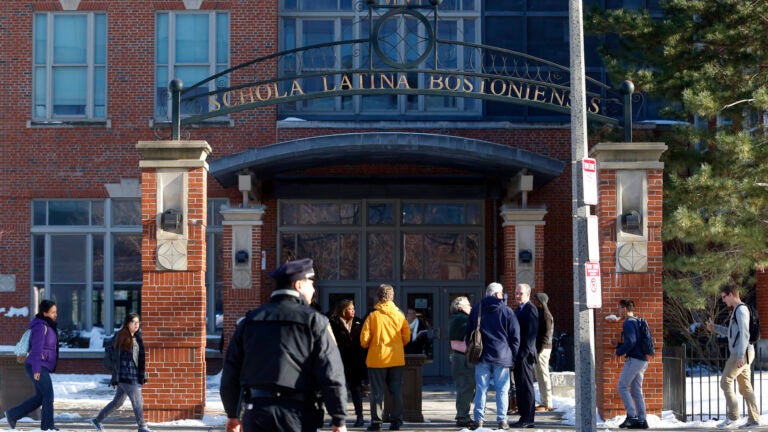 The Civil Rights Unit of the U.S. Attorney's office launched an independent investigation Wednesday into alleged civil rights violations at Boston Latin School.
"We will conduct a thorough investigation into the recent complaints about racism at BLS and will go where the facts lead us,'' U.S. Attorney Carmen Ortiz said in a statement. "Once our investigation is complete, we will share our findings at the appropriate time.''
The attorney's office said eight civil rights organizations and community members, including the ACLU of Massachusetts, the Boston Branch of the NAACP, and the Lawyers Committee for Civil Rights and Economic Justice, submitted a joint written complaint on February 26 that raised concerns about racial harassment and discrimination, among other things, at the school.
The investigations into racism at the school began in January when two students from B.L.S. BLACK, a student activism group, posted a video criticizing the school's handling of race issues to YouTube.
The U.S. Attorney's office is authorized to investigate the allegations of racism at the school under Title IV of the Civil Rights Act of 1964, which prohibits discrimination on the basis of race, color, national origin, sex, and religion in public schools and colleges/universities.
The district's Office of Equity conducted its own investigation into race-related incidents at the school from November 2014 to January 2016, and released the findings last month. In that time, officials found seven incidents and determined that the school's policy was violated in the handling of one. In that specific incident, the office found that administrators did not properly investigate the circumstances, discipline the student responsible, or take action to ensure the safety of the student subjected to a racist remark and threat of lynching.
After the findings were released, student activists at Boston Latin School said the district's investigation was too limited in scope and failed to reflect the "racial climate'' there. But, even though the students called for further steps and the NAACP demanded the headmaster step down, Superintendent Tommy Chang said the investigation was closed.
The U.S. Attorney's office said Boston Mayor Marty Walsh and Chang pledged their full cooperation in this independent investigation.
"We continue to work on launching an independent investigation that will look deeper into any allegations, the culture at Boston Latin School and make recommendations on how the district should move forward,'' said Walsh and Chang in a joint statement. "It is always our top priority that all schools provide respectful and accepting learning environments and we welcome working in collaboration to reach a positive outcome for the kids.''