Schools
Harvard says it's going to 'need a bigger boat' for commencement 2016
The university teased its commencement speaker in a trailer released Thursday.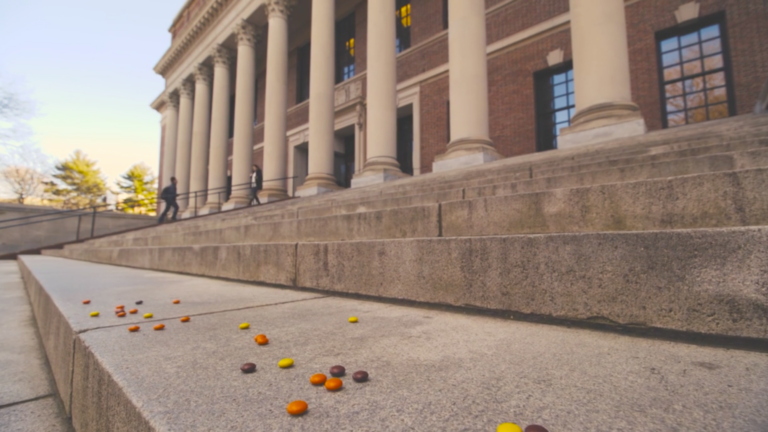 Dun, dun. Dun, dun. Dun, dun, dun, dun. (Do you hear the Jaws theme song yet?) Something— or someone—is coming to Harvard for its commencement ceremony May 26, as shown by a teaser trailer released on Twitter Thursday.
The 30-second video shows a Harvard glass filled with water trembling on a table, the John Harvard statue donning what appears to be an Indiana Jones fedora, a Saving-Private-Ryan-esque shovel digging up the Yard, Reese's Pieces lining the library steps, and—you guessed it—a shark popping out of the pool.
The university formally announced its commencement speaker Thursday afternoon. From the footage, you'd probably gussed correctly. His name starts with "S'' and ends with "teven Spielberg.''
[fragment number=0]