Education
Incoming Wheaton College freshmen welcomed with in-person acceptance letters
An unconventional move from the Massachusetts institution.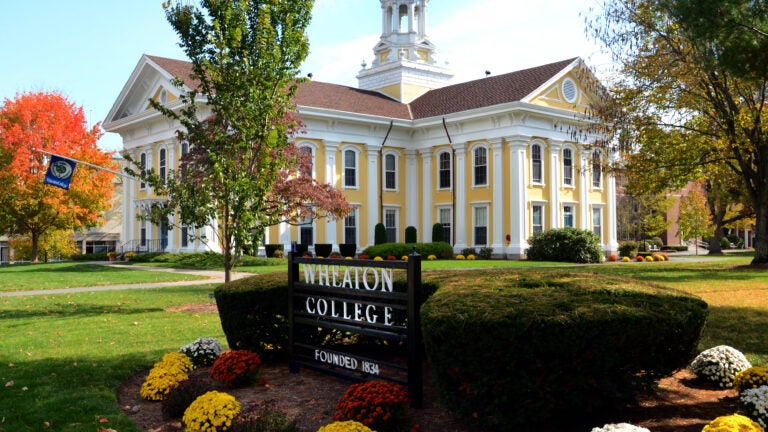 To at least one Massachusetts college, having the mailman deliver your academic fate is passé.
Wheaton College in Norton hand-delivered acceptance letters to 65 of its accepted students on Tuesday. According to The Boston Globe, several officials from Wheaton, as well as school president Dennis M. Hanno and the college's mascot, drove to four different New England states to give students the good news.
[fragment number=0]
The campaign is an expansion of an idea the school had last year: In December 2014, Anna DeGregorio of Wakefield was treated to an in-person acceptance by vice president of enrollment and dean of admission Grant Gosselin.
[fragment number=1]
[fragment number=2][fragment number=3]
"It was one of the most rewarding professional moments I've had in nearly two decades in college admission,'' Gosselin told The Sun Chronicle, in reference to the 2014 in-person acceptance. "Whether we've met them or not, it is rare to have an opportunity to witness the actual moment in which students learn of our decisions. Just like with Anna, it was a moment I will never forget – this is what our work is all about.''
DeGregorio's positive reaction influenced the college's decision to deliver more in-person acceptance letters this year.