Education
Regan threatens to sue Suffolk over contract, citing school president's "personal animus''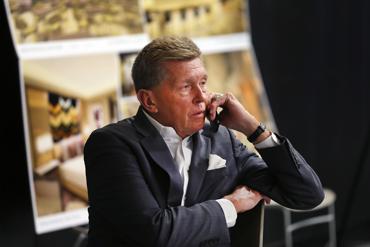 George Regan has threatened to sue Suffolk University, alleging the school illegally terminated its contract with his communications company due to the university president's "personal animus'' toward the firm and its executive, according to The Boston Globe.
The school ended its decades-long relationship with the PR firm last month. In February, the Globe reported that at least seven members of Suffolk's 28-member board of trustees are connected to the firm, and many students and alumni called the contract a conflict of interest.
"No doubt, you had caused this termination notice to be sent, and you plainly did so as a result of your animus toward [Regan Communications Group] and Mr. Regan,'' he wrote in the five-page letter, addressed to university board members and University President Margaret McKenna, according to the Globe.
The letter is the latest in a public back and forth that has embroiled Suffolk trustees, students, and McKenna. Last month, McKenna and the trustees reached an agreement that included her resignation by fall 2017, after trustees attempted to oust her in January.
The school called the letter's statements against McKenna "false and defamatory.''
Read the Globe's full story here.