Schools
Here's one potential benefit of Boston schools starting in August
An earlier start means more time to study for fixed-date standardized tests.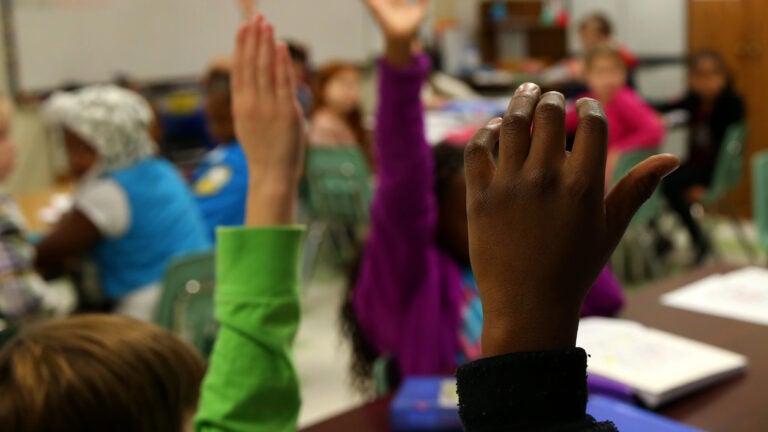 Boston Public Schools is floating a proposal that would move the start of the school term up to late August, a few days earlier than its traditional post-Labor Day beginning.
Though the change could be a major change for local parents, school districts across the country have been starting earlier and earlier about since the turn of the millennium.
Why that shift? Blame the proliferation on standardized tests.
Since the passage of No Child Left Behind in 2002, school districts nationwide have sought to improve their testing scores by creating earlier starts. As The Wall Street Journal wrote in 2012, the effort to push up the start date of schools began as a way to get more school days before those fixed-date tests.
In Massachusetts, those major tests are the statewide MCAS and the national Advanced Placement exams. Those are administered every spring. By shifting school days from late June into August, Boston students could get a few more hours of teaching ahead of those tests.
Paul Reville, the former education advisor for Gov. Deval Patrick's administration, said the extra days could well provide a "marginal" increase in test performance.
It's not much, sure. But every extra hour of learning counts, right?
The state certainly doesn't see that early-start strategy as any kind of unfair advantage. Massachusetts Department of Elementary and Secondary Education officials said in a 2012 policy statement they "strongly recommend" districts start school before Labor Day.
"All districts set their own calendar, so if districts are concerned with the number of teaching days before a statewide test, they can always adjust," Jacqueline Reis, a spokeswoman for the department, said in an email.
In addition, state officials recommended holding a one-week vacation in March, rather than two week-long vacations in February and April. Boston Public Schools' new proposal similarly floats the idea of eliminating the February vacation and instead using those days to extend winter break, beginning with the 2018-19 term.
Those proposals are, as the district admits, "in the very early stages." And Reville said he doubts that those slight increases would be worth the political capital needed to make the overhaul.
"On the face of it, there's a certain rational argument in favor of this. Whether it's a top priority or not?" he said. "That I wonder about."