Education
Boston University unveils renderings for gleaming new theater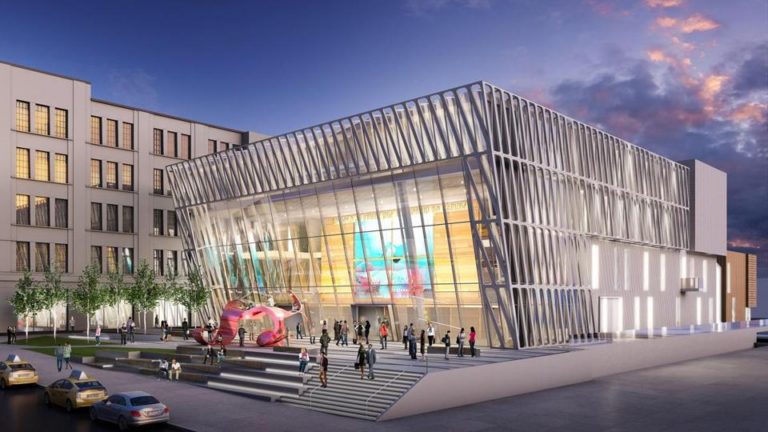 Boston University's proposed new theater would feature high glass windows, steel beams, and a green plaza out front, according to early design renderings released to the public on Wednesday.
The 250-seat theater, which is set to open on Commonwealth Avenue in fall 2017, would be a place for teaching and theater performances, The Boston Globe reports. BU officials plan to fund the construction of the building by selling the current BU Theatre on Huntington Avenue for $25 million.
"Long term, the university really wants to develop a program on that side of the campus that is arts-related," Walt Meissner, associate vice president for operations at BU told the Globe. "It could potentially be a really great space with a lot of vitality and enliven that side of Commonwealth Avenue."
The early renderings, designed by architecture firm Elkus Manfredi Architects, show a populated plaza in front of the building and an open-seat style theater inside.
The theater's design advisory team plans to hold a meeting on March 30 to address concerns related to parking, traffic, and other community issues.