Education
Mayor Walsh: Adults are giving 'misinformation' to protesting students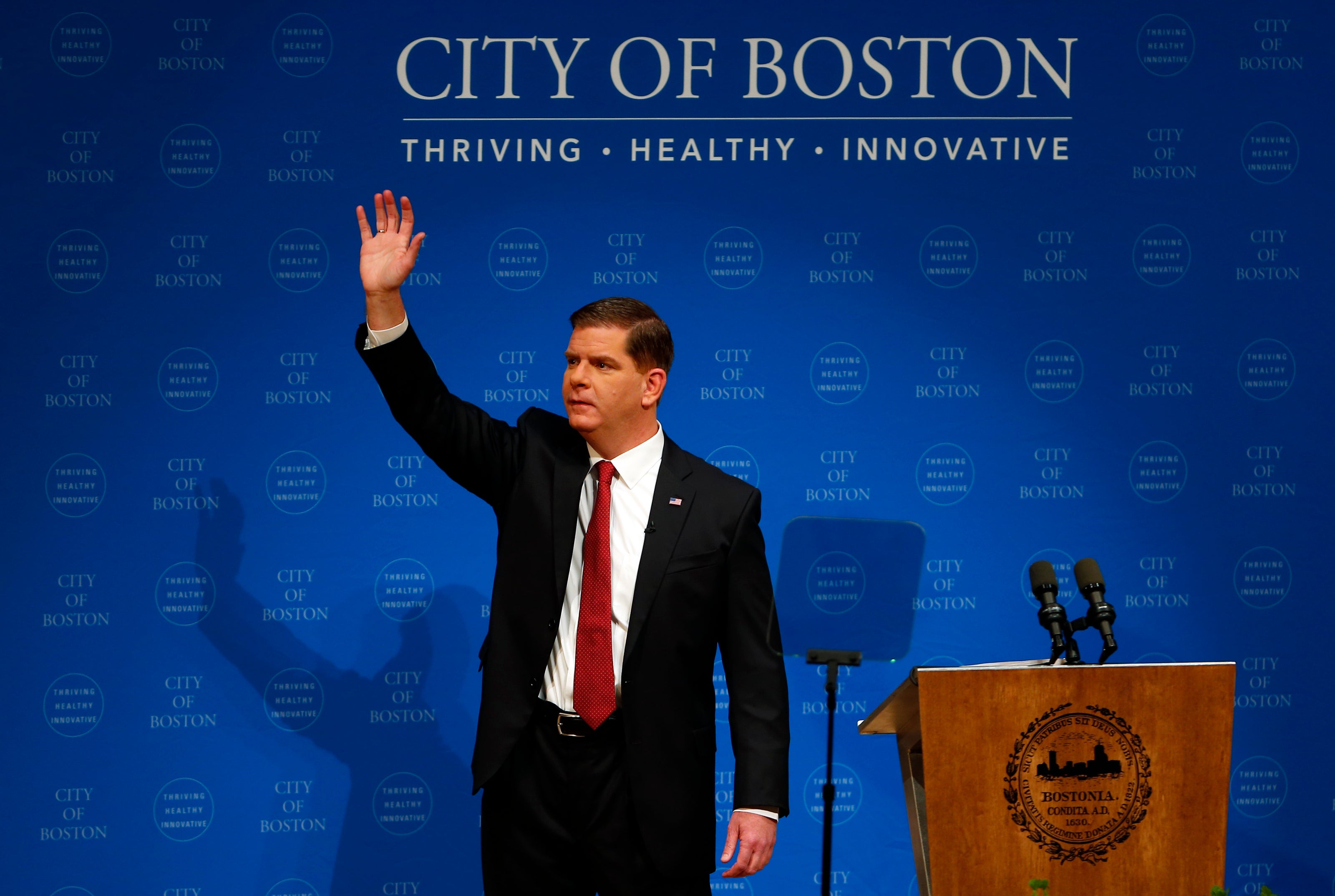 Boston Mayor Marty Walsh reiterated his assertion Friday that the students who walked out of school en masse a few weeks ago did so based on "misinformation" from organized adult groups.
"There's no question in my mind that there's an organized group of adults giving information to kids and saying this is why you should walk out," he said on WGBH's Boston Public Radio. "The adults that are behind the scenes are hiding behind something rather than coming out."
Several thousand Boston Public School students left class and participated in a mass walkout on Boston Common on March 7 in protest of proposed cuts to the school budget. The mass protest was created and organized by students at various schools around the city over the prior weekend, and the students are adamant they did the work with minimal outside help.
Immediately after the protest, though, Walsh questioned whether adults had given "misguided" information to students. "I'd love to see who's behind the walkout," he told The Boston Globe.
Speaking on WGBH on Friday, Walsh acknowledged he'd received some criticism for those comments. Host Jim Braude noted that Walsh sounded "frustrated." Walsh denied that descriptor and returned to his claim that adults were behind student complaints about the budget.
"I get upset when young people are given misinformation," he said. "When I hear young people saying to me, 'Charter schools are unfair' … that's people talking to them and filling their head."
The WGBH interview came two days after the School Committee approved the public school system's controversial $1.027 billion budget by a 5-2 vote.
Schools accounted for 36 percent of the city's total budget in fiscal year 2015, and Walsh said he was trying to "right-size" that figure. He called on parents to stop "screaming" about changes and get to work with his administration.