Education
Second hateful flyer discovered at UMass-Amherst over the weekend
The first came Thursday afternoon.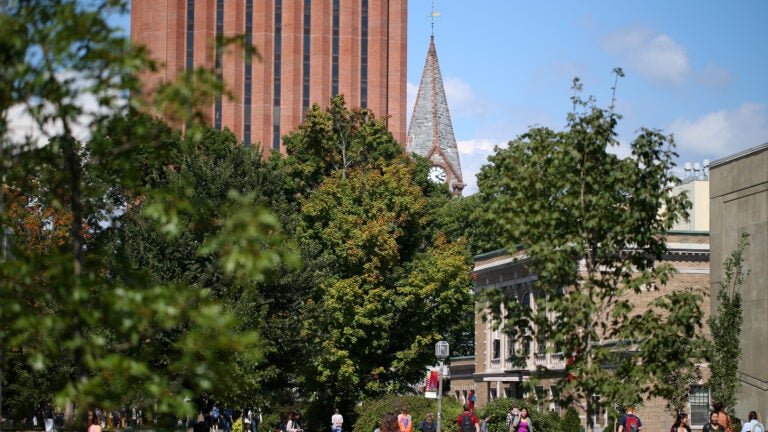 Flyers inciting hatred against people of color and those who identify as LGBT spewed out of printers at UMass Amherst Sunday afternoon. The incident occurred just days after anti-Semitic flyers encouraging white men to join "the struggle for global white supremacy" started printing out unexpectedly there and at several other universities.
The news editorial director for the student-run community radio station discovered the flyer Sunday and reported it to the school's information technology department, according to a report from The Massachusetts Daily Collegian. It was also sent to a number of printers in campus residential halls.
After Sunday's incident, university spokesman Ed Blaguszewski said officials plan to request that federal agents act to help identify and prosecute the hackers.
"The university condemns such cowardly and hateful acts," he said in a statement. "Information Technology officials at UMass say they have now fully blocked the specific printing method that was exploited to distribute the fliers from outside the campus computing network."
Hacker Andrew Auernheimer, who goes by the alias "weev," claimed responsibility for Thursday's anti-Semitic flyers in a blog post Friday. He said that he "sent a message" to more than 20,000 printers, which made them print the flyers. Students at Smith College, Northeastern University and Mount Holyoke College also reported seeing the flyers. He did not take responsibility for the flyer found Sunday.
Thursday's flyer was the third in a string of anti-Semitic displays on campus during the past month, following the discovery of two swastikas etched into metal bathroom doors and another drawn in the snow resting on a parked car's roof.