Education
Harvard president pens op-ed on slavery, plans to unveil plaque honoring slaves
Drew Faust wrote of the university's controversial ties to slavery in an op-ed for The Crimson.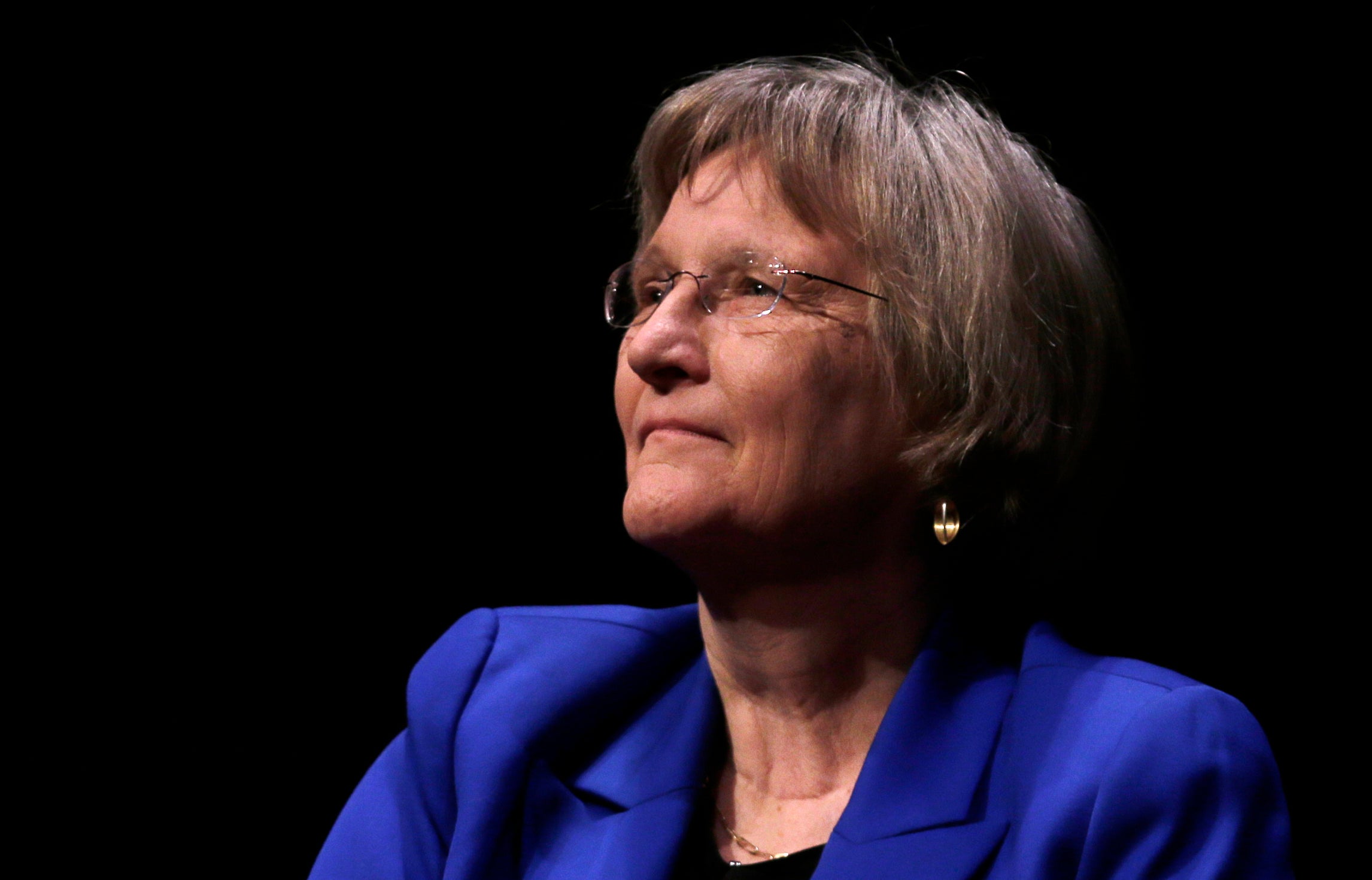 As an academic year marked by racially-fueled vandalism, sit-ins, and student protests at Harvard University comes to a close, university President Drew Faust said in an op-ed for The Crimson that she plans to install a plaque honoring the lives of four slaves who lived and worked on the Cambridge campus.
"The past never dies or disappears," Faust wrote. "It continues to shape us in ways we should not try to erase or ignore. In more fully acknowledging our history, Harvard must do its part to undermine the legacies of race and slavery that continue to divide our nation."
Faust, along with Georgia Rep. John Lewis, who holds an honorary degree from Harvard, will install the plaque on the Wadsworth House April 6. It will recognize Bilhah, Venus, Titus, and Juba — four slaves who worked for previous university presidents prior to the end of slavery in Massachusetts in 1783.
Faust's op-ed was published on the heels of Harvard Law School's decision to retire its controversial seal, which was also the coat of arms of a wealthy plantation and slave owner's family who helped to establish the school. After months of student protests calling to re-evaluate race relations at the university and a debate between faculty, students, and alumni on how to reconcile the school's past with its current diverse student body and faculty, Faust, along with Senior Fellow William F. Lee, granted a committee's request to discontinue use of the shield and implored the school's community to remember the less honorable aspects of its past.
"While we accept the request to change the shield, we do so on the understanding that the School will actively explore other steps to recognize rather than to suppress the realities of its history, mindful of our shared obligation to honor the past not by seeking to erase it, but rather by bringing it to light and learning from it," their letter said.
On Wednesday, Faust continued to push for acknowledgement of the school's past ties with slavery, noting that she has commissioned a committee of faculty historians to further recognize symbols on campus that might relate to the school's historic ties with slavery and that the university plans to host a conference next spring focused on the relationship between colleges and slavery.
"Although we embrace and regularly celebrate the storied traditions of our nearly 400 year history, slavery is an aspect of Harvard's past that has rarely been acknowledged or invoked," she wrote. "This is our history and our legacy, one we must fully acknowledge and understand in order to truly move beyond the painful injustices at its core."