Education
Boston University faculty members vote to unionize
The vote came in a 4-to-1 margin Wednesday.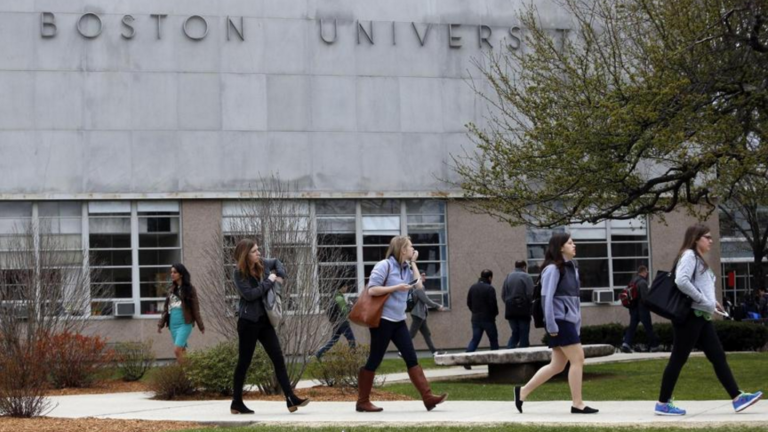 After petitioning federal labor officials to let them have union elections last month, full-time and salaried faculty at Boston University voted in favor of unionizing by 4-to-1 margin Wednesday. The vote allows them to join more than 3,500 Boston-area educators who are part of Faculty Forward – a division of Service Employees International Union Local 509.
"This is tremendous day for faculty, our students and the entire Boston University community," Bill Marx, a senior lecturer in the College of Arts and Sciences' Writing Program said in a statement. "Today's vote gives full-time and salaried lecturers and instructors the proactive voice we need to improve the teaching and learning conditions on campus."
The university described the vote to unionize as "an unfortunate outcome."
"With fewer than half of the eligible faculty casting votes in favor of the union in the NLRB election, the result was a vote for representation by Local 509 (SEIU)," a spokesman for Boston University said in a statement. "It is an unfortunate outcome, but we will negotiate in good faith once today's election results are officially certified by the NLRB."
The vote means more than 275 salaried lecturers and instructors who are not on the tenure track at BU would get union representation, according to a release from the union. They join 800 unionized adjunct colleagues at Boston University, as well as faculty on the Northeastern, Tufts, Lesley, Bentley and Brandeis campuses in the union.
Part-time lecturers at Tufts signed their first union contract in 2014, followed by an agreement at Lesley University last year. In January, adjuncts at Northeastern University reached a three-year agreement that made gains in compensation, working conditions and educators' role in decision-making.