Education
This Quincy student got into 5 Ivy League schools — and Stanford
She's currently a senior at Fontbonne Academy.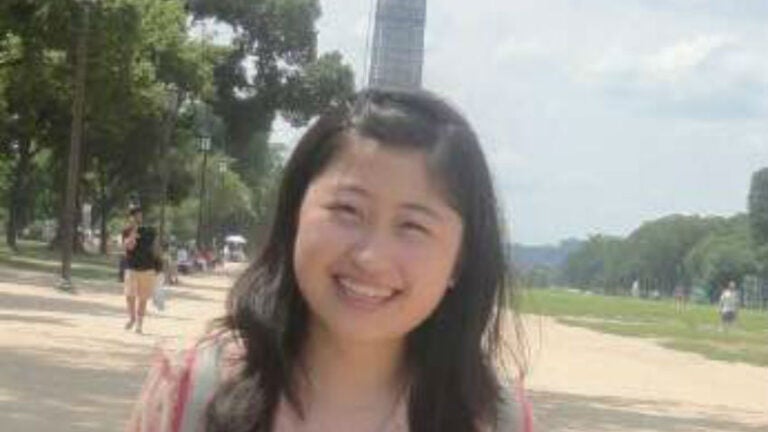 At 3:44 one morning in November, Margaret D. Lamb jolted awake. The guidance counselor at Fontbonne Academy tossed and turned as she stressed about writing a college recommendation letter for one of the most impressive students she had ever met.
"Fan Liu – the name ran through my head like tickertape," Lamb wrote in the letter. "Fan's recommendation for college. Panic. An overwhelming sense of responsibility. Fear – that I would not be able to successfully present her to you."
Lamb was able to write the letter, and spent two pages gushing about how Liu balanced a rigorous curriculum with dozens of volunteer efforts, from working as a tutor to serving as the treasurer for the American Red Cross Massachusetts Youth Advisory Board.
She shouldn't have been so worried. Liu's four-page resume could speaks for itself. With such a long list of research initiatives and accolades, it's no surprise that Liu was accepted to five Ivy League Schools and Stanford, which has an acceptance rate of 4.69 percent — lower than any of the Ivies.
"I'm pretty excited," Liu said. "And, you know, still figuring things out."
The Quincy native has plenty of options to choose from. The five Ivies include Cornell, Dartmouth, Columbia and Yale universities, as well as the University of Pennsylvania. She also got into UMass Amherst, Boston University, Boston College, the University of Notre Dame, and Tufts and Amherst universities.
None of that would've been possible, she said, if she hadn't taken advantage of opportunities in and out of school. Liu worked as a research intern in a lab at Boston Children's Hospital, where she tested melanoma therapies on both zebrafish and human cells.
"I've had a lot of opportunities in labs to combine computer science with biology," she said. "And working in the medical field in Boston helped me determine that I want to pursue bioinformatics, which is combining computer science with technology."
Liu also created opportunities where they didn't yet exist. She founded an after-school science program at Lincoln Hancock Elementary School in Quincy, where, after winning grants, she developed a curriculum to instruct more than 40 students.
"I definitely think it's important to get involved with activities that you're passionate about early on in high school," she said. "And something got me really excited early on was science. I'm really passionate about getting all different kinds of people in science, especially people from minority backgrounds and women, like myself."
Liu still isn't sure which science degree program she'll pursue, or where she'll take classes next fall, but she has until May 1 to decide. In the meantime, she has some advice for prospective college students.
"Colleges evaluate you based on the resources you're given," she said. "So even if you can't afford to go to a fancy summer camp, you can make the most of clubs at your school and volunteer opportunities in your community."