Education
School cuts, investments highlighted in proposed city budget
The Mayor unveiled the budget to City Council Wednesday.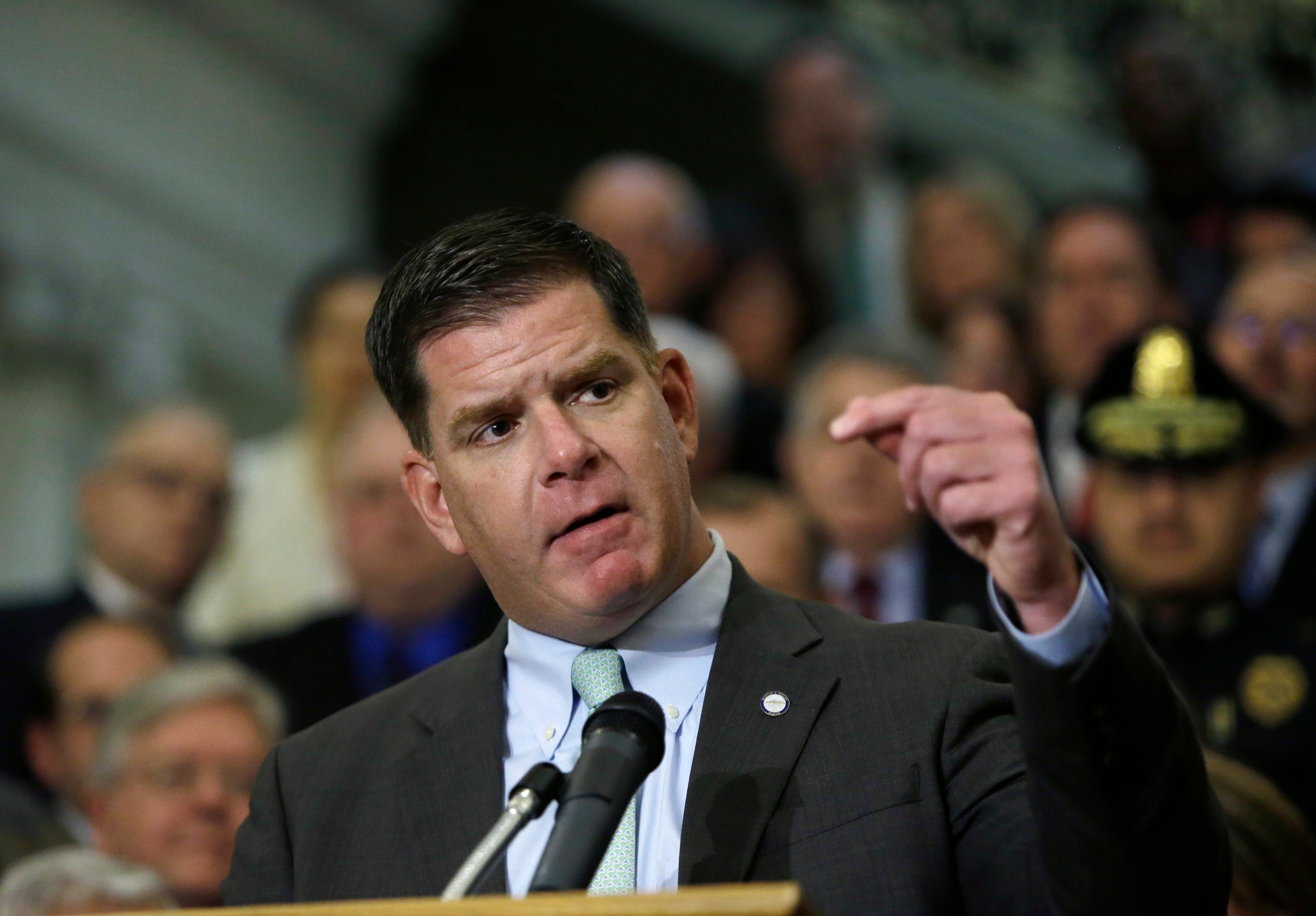 Mayor Marty Walsh's $2.972 billion budget proposal presented to City Council Wednesday showed that much of the city's spending is devoted to education, but Walsh still expressed concern about the future impact of declining state funding, especially when it comes to charter school reimbursements.
"There's a lot at stake on this," Walsh said. "There's a ballot bill in November to raise the cap."
Boston's budget director Katie Hammer pulled up a large pie chart as a she talked through the city's budget. A big blue chunk—35 percent—was devoted to Boston Public Schools, with an additional 5 percent for charter schools.
"We are extremely proud of our investment," she said. "We spend 40 percent of our budget on education."
But, despite the $1.027 billion dedicated to local schools, the city's budget proposal emphasized how the school system still faces many problems, including underfunded state reimbursements from charter schools. Boston Public Schools must deal with a $32 million shortfall next year due to rising costs and declining state aid. The shortfall was the focus of much debate this winter before the school committee approved a contentious budget, which cut the special education student funding formula, the transportation budget and the central office's school services. Many schools are still facing cuts.
The budget proposal acknowledged the funding problem.
"With BPS facilities, operations, human resources, and transportation systems being designed for past generations of students, and as State and Federal resources have stagnated, BPS cost projections continue to outpace their revenues," the document said. "These are challenges that Superintendent Chang and Mayor Walsh inherited."
The city has also lost money due to underfunded charter school reimbursements, resulting in $28 million lost in the fiscal years 2015 and 2016 combined.
"Unless the State acts to address the charter school cap in a way that protects Boston, voter approval of the proposed charter school cap ballot initiative could have a shocking effect on the City's future finances," the document said.
Walsh expressed concern about Gov. Charlie Baker's $1 billion ballot proposal, which focuses primarily on increasing the number of charter schools allowed in the state. The bill is scheduled to appear on November ballots, though, last week, the Massachusetts senate passed a 'compromise bill' in an effort to provide an alternative to the ballot question.
"I'm advocating for a legislative fix to this," Walsh said. "If we have a ballot initiative to this, it does not fix funding."
Both Walsh and Chang did take time to discuss the education investments the district is making, including $3 million to expand pre-kindergarten programming by 200 seats. And, even though the funding to the special education formula was cut, the mayor said BPS invest in special education in three areas, including support teams to work directly in schools with teachers and school staff, a new data system that will give parents timely and accurate access to individualized education programs, and transition services for students as they prepare to move on from the school system.
The City Council, which decides whether to approve the mayor's budget, will hold a series of hearings on the proposal beginning April 25. A full vote is scheduled to be taken before the end of June.