Education
Harpoon president says comments on exclusive Harvard club 'came out all wrong'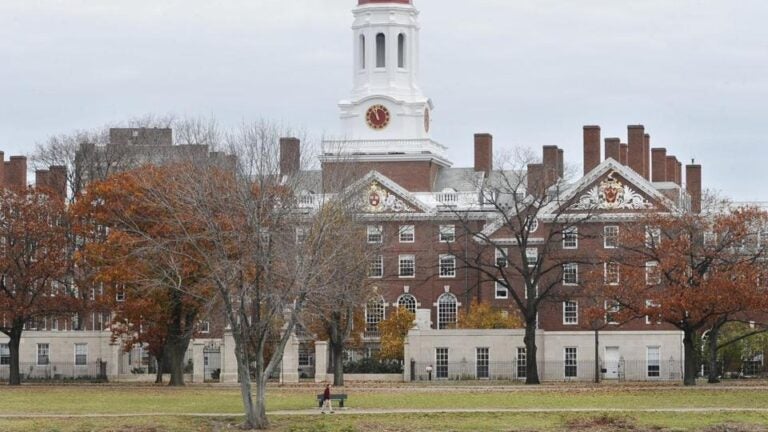 The president of Harpoon Brewery issued an apology Wednesday after he received backlash for suggesting that admitting female members to one of Harvard's exclusively male social clubs could increase sexual assaults.
Charles Storey, who also serves as the graduate board president of Harvard's Porcellian Club, released the "apology and clarification," hours after his remarks were criticized by U.S. Rep. Katherine Clark and others, on Harpoon's website:
In a letter to the Harvard Crimson regarding private clubs of Harvard, I attempted to make a point regarding efforts to address sexual assault on campus. Unfortunately, I chose my words poorly and it came out all wrong. This failure has led to extreme and unfortunate misinterpretations, which were not my intentions at all. I take the issue of sexual assault extremely seriously, and I am truly sorry to those I have offended. I volunteer to serve as the graduate president of the Porcellian Club in my free time, in part as a way of giving back to the Club for the time I spent there as an undergraduate. My personal comments in no way reflect of the values and views of Harpoon Brewery.
In a letter to The Harvard Crimson published Wednesday, Storey, a graduate of the class of 1982, broke the club's 225 years of silence to sharply criticize the university's push to make the all-male club add female members.
"Given our policies, we are mystified as to why the current administration feels that forcing our club to accept female members would reduce the incidence of sexual assault on campus," Storey wrote. "Forcing single gender organizations to accept members of the opposite sex could potentially increase, not decrease the potential for sexual misconduct."
The Porcellian Club is the oldest and one of the most prestigious of Harvard's exclusive social clubs. President Teddy Roosevelt and Supreme Court Justice Oliver Wendell Holmes were members.
The comments to The Crimson are the first known public statements from the club since its founding in 1791, Storey said, which reflects the club's "abiding interest in privacy and the importance of the situation."
Harvard's final clubs have received increased pressure from administrators in light of a scathing report on sexual assault at the university. The report, which came out in March, said the clubs' blend of all-male membership and alcohol abuse presented a heightened risk for sexual assault, and recommended they go co-ed.
The report also found that 47 percent of Harvard women who participated in final clubs experienced non-consensual sexual contact since starting college.
"In our view, the very structure of the Clubs — men in positions of power engaging with women on unequal and too often on very sexual terms — speaks tellingly to the work ahead of us if we are to create an environment where all students, of all genders, can thrive," the report stated.
But Storey initially rejected the report's conclusion that final clubs must go co-ed to prevent sexual assault. He argued that the final clubs were "being used as a scapegoat for the sexual assault problem" and said the school's suggested policies were "McCarthyism."
Storey also said that going co-ed should be the club's choice alone.
"As a club that is completely independent of Harvard, which accepts no funding from Harvard, which owns its own property, and believes fervently in the right to self-determination, that decision is ours, not Harvard's, to make," Storey wrote.
Gallery: Harvard through the years
[bdc-gallery id="112806″]