Schools
Malia Obama is going to Harvard in 2017 after taking a gap year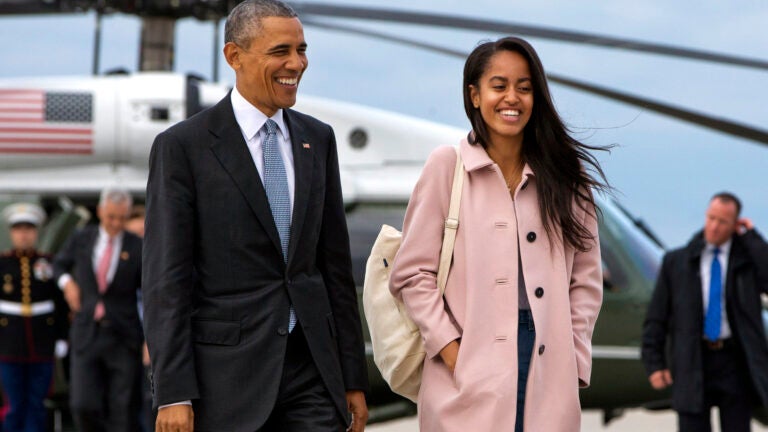 After more than a year of speculation, Malia Obama, the oldest daughter of Barack and Michelle Obama, has decided to follow in her parents' footsteps and attend Harvard, the university confirmed Sunday.
But not until 2017.
"The President and Mrs. Obama announced today that their daughter Malia will attend Harvard University in the fall of 2017 as a member of the Class of 2021," the White House said in a statement Sunday, per The New York Times.
"Malia will take a gap year before beginning school," the statement added, noting the 17-year-old's decision to defer enrollment, rather than arriving in Cambridge for her first semester in the midst of both the final months of her father's second term as well as of the 2016 presidential campaigns.
As the Times noted, the decision to take a gap year will likely lead to a "less scrutinized freshman-year experience for Malia, whose parents have worked vigilantly to keep her out of the public eye during her years in the White House."
Harvard also encourages students to take a year off  "to travel, pursue a special project or activity, work, or spend time in another meaningful way," according to its website.
Both President Obama the First Lady attended Harvard Law School in the 1980s, though the couple did not meet until after they had already left campus.
Their oldest daughter's decision comes after she was spotted touring the Cambridge school's campus, as well as Tufts University, back in March 2015. She also visited the campuses of Brown, Yale, Princeton, Stanford, Columbia, Wesleyan University, New York University, and UC Berkeley over the course of 2014 and 2015, in what was one of the more publicized of college searches of any of the country's high school students.
Malia would be far from the first child of a president to attend Harvard. The school boasts a list of presidential kin, from Abraham Lincoln's son Robert to John F. Kennedy's daughter Caroline to George H.W. Bush's son (and former president), George W. Bush.