Schools
Rep. Clark introduces law to list schools asking for LGBT exemptions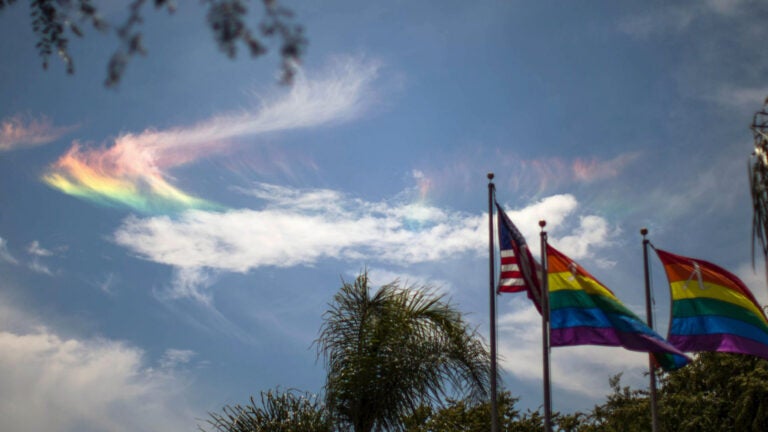 Rep. Katherine Clark wants prospective students to know which religious schools have asked for exemptions to anti-discrimination rules protecting LGBT students.
Clark introduced legislation on Monday that would require the Department of Education to list the schools that have applied for or received religious exemptions from Title IX's anti-discrimination rules with regard to sexual orientation and gender identity. The legislation would also require those schools to list that information on their websites.
The proposed law was sparked by an investigation by the Human Rights Campaign, which found that 56 higher-ed institutions had requested exemptions from Title IX's requirements since 2013. Title IX, the anti-gender-discrimination law passed in 1972, provides for exemptions to schools in cases in which "application of the law would conflict with specific tenets of the religion."
"Students who are working hard and saving for college should not be in the dark about schools that intend to discriminate against them," said Clark. "While religious institutions of education have the right to exercise faith, the surge of discrimination disguised as faith is disturbing and deserves transparency."
Since 2013, a total of 33 exemptions were granted related to gender identity, and 23 were granted for sexual orientation, according to Human Rights Campaign. The Department of Education released the list of those 56 schools on its website on Friday. The list is largely made up of religious universities located in the South and West.
Closer to Boston, Northpoint Bible College in Haverhill asked for an exemption for the school, which prepares students for the Pentecostal ministry. In a letter to the Department of Education [PDF], President David Arnett applied for exemptions for the school with regard to gender identity and sexual orientation.
"Northpoint Bible College believes that it cannot fulfill its God-given mission and build an intentional Christian community if it cannot require students to embrace and do their best to follow the Assemblies of God's teachings about sexual morality and sexual identity," Arnett writes.
Clark is the elected representative of the 5th district of Massachusetts, which does not include Haverhill.