Schools
When it comes to student performance, study shows this Massachusetts town is a notch above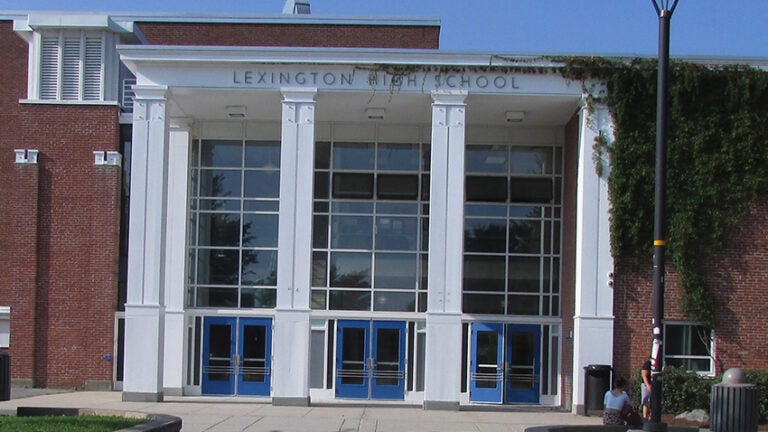 It should be perhaps no surprise that students in rich school districts perform well. But a new study shows Lexington students are head-and-shoulders above the rest of the United States.
According to a study published by Stanford University last week and picked up in the New York Times blog The Upshot, Lexington sixth graders achieved at a level 3.8 grades ahead of the national average.
As illustrated in The Upshot's interactive, that attainment level puts the Lexington 0.3 grades levels above any other district.
Of course, as the interactive also shows, there is a strong correlation between the students' educational attainment and the socioeconomic status of their parents.
Sean Reardon, the author of the Stanford study—"The Geography of Racial/Ethnic Test Score Gaps"—noted that Lexington is among the richest communities in the nation.
Just below Lexington on the chart are other wealthy Massachusetts suburbs—including Belmont, Boxborough, Carlisle, Concord, Newton, Shrewsbury, Sudbury and Wincester—all of which achieve more than three grades above the national average.
"On average, school districts in Massachusetts, whether they're poor or middle class or affluent, tend to do better than similar school districts around the country in terms of test scores," he said.
Dr. Mary Czajkowski, Lexington's superintendent of schools, acknowledged that class plays a factor in the district's notable student achievement level. As the Times noted, the median family income in Lexington is $163,000 per year.
"We have highly engaged parents," Czajkowski told Boston.com. "Well educated parents, who have a commitment to ensuring academic success."
Jonas Clarke Middle School, one of Lexington's two middle schools, was recently recognized by the National Blue Ribbon Schools Program as an "exemplary high performing" school.
"These are parents that are scientists, physicists, researchers," she added.
But Czajkowski also credited the investment in education, not just by parents, but by the district itself—specifically noting the district's academic rigor and "robust" professional development program.
According to Reardon, state funding for education could also play a role.
Lexington spends $17,496 per pupil, nearly 64 percent more than the national average of $10,700 per pupil, according to the most recent data. As a state, Massachusetts spends $14,515 per student.
"Students in Lexington may be benefiting from something specific to Lexington, but also something general to Massachusetts," Reardon said.
The study, as illustrated on the second chart in The Upshot's article, found that the correlation between parents' class and student performance resulted in an achievement gap between white children and their black and Hispanic classmates—even within affluent communities.
Czajkowski noted that the Lexington district boasts a "strong" METCO program, which she said has closed the achievement gap for African-American students.
"There is probably a connection to class," she said, "but once again we're offering a significant amount of advanced placement courses, we provide very strong arts and music programs starting at the elementary levels, and there a lot of programs to assist students who are struggling."
Reardon said they had yet to report data broken down by race for communities with small minority student populations, due to the small sample size.
"But if Lexington is like other places," he said, "it may have a pretty big racial achievement gap, but that's more of just a general pattern we've observed in the data. I don't know if that's true specifically about Lexington."