Schools
Boston students might have drunk from lead-contaminated fountains
Parents at six schools are being notified of the issue.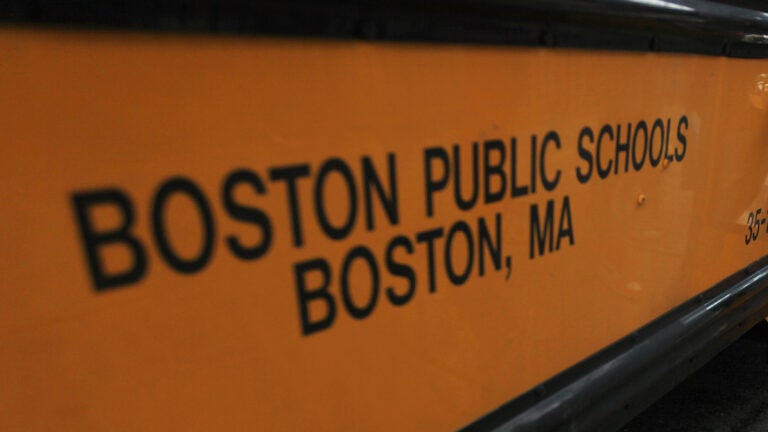 Students in Boston may have drunk water containing elevated levels of lead from fountains in several public schools.
The district said a third-party contractor mistakenly turned on the fountains at six schools before testing was finished, and that the confusion was caused by a lack of communication with the school system's facilities department. The fountains were active anywhere from several hours to three weeks.
The four main schools affected are Mather Elementary School, Lee K-8 School, Curley K-8 School, and Another Course to College. District officials said they were also contacting parents at Trotter Innovation School in Dorchester, though they do not believe students drank from the fountains there, and Boston Green Academy in Brighton. The six schools were part of a pilot program to repair plumbing so that fountain water could be restored in the buildings, all of which had been using bottled water.
These six schools were different from the four schools that tested positive for elevated levels of lead last week. The fountains are now shut off in all the affected schools, and the district is providing bottled water. Parents of children at the affected schools will receive automated calls Thursday afternoon, and letters will also be sent home.
"The safety and well-being of our students, staff, and community members is always a primary concern and all incidents will be investigated to ensure that such an occurrence never happens again," the district said in a statement.
The district announced Thursday afternoon that two BPS Facilities Department personnel have been placed on administrative leave pending the results of an internal investigation.
"We are confident that all active water fountains meet state standards and are fine for students and faculty use," Superintendent Tommy Chang said in a statement. "All active water fountains were tested in April, and the results have been triple verified by Boston Public Schools, Boston Water & Sewer Commission and a third-party contractor. There is nothing more important than the health and well-being of our students and staff."
The district provided the following details on the four schools where the fountains were turned on prematurely:
Mather Elementary School, Dorchester: Fountains were used from Nov. 23 through Dec. 14, during which time water testing results were being reviewed. Testing found elevated lead levels in seven of the school's nine fountains. The fountains were turned off Dec. 14, and school officials sent a letter to families about the issue in February.
Lee K-8 School, Dorchester: School officials believe the fountains were turned on and accessible for about five days in January. One of the school's seven fountains tested for high levels of lead.
Curley K-8 School, Jamaica Plain: Officials think fountains were turned on and accessible for between 24 and 48 hours. Testing found high lead levels in eight of the school's 12 fountains.
Another Course to College, Brighton: Testing found high lead levels in one of the school's six fountains, which were turned on for 12 to 24 hours.
The problem isn't unique to Boston. Last week, Massachusetts officials announced they would devote $2 million to test drinking water at public schools across the state.