Schools
UMass Boston community will protest potential staff cuts at Board of Trustees meeting
Nearly 400 adjunct faculty received non-renewal notices earlier this month.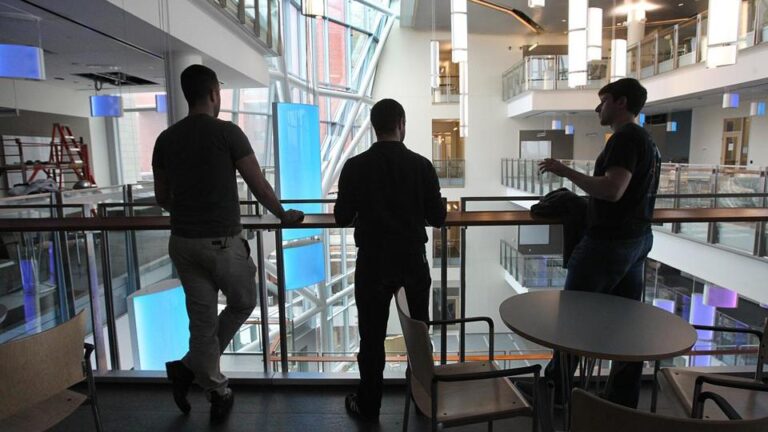 Members of the University of Massachusetts Boston community plan to protest the Board of Trustees meeting Wednesday morning in light of a recent university announcement that as many as 400 adjunct faculty members might not return in the fall.
The non-renewal notices went out to nearly 400 adjunct faculty, or about one-third of the 1,271 member teaching staff. Adjunct faculty are hired each semester on an as-needed, course-by-course basis. Under the terms of their collective bargaining agreement UMass must notify non-tenure-track faculty members, if their contracts might not be renewed for the following semester.
"If you put yourself in the shoes of the instructor, you can see how it creates turmoil," said Scott McLennan, a spokesman for the Massachusetts Teachers Association. "You put someone on notice that they're not going to have a job. Are they going to sit around and find out or look somewhere else?"
The objective of the demonstration, McLennan said, is to advocate for more funding for the UMass system as a whole. UMass Boston is facing a budget deficit of $22.3 million, and the university will soon have a vote on whether to increase tuition and fees.
"When you cut positions, class sizes go up," he said. "And when courses aren't offered, students can't graduate on time."
The university is currently in the process of reexamining its fall schedule to meet student demand most effectively and efficiently, said UMass spokesman DeWayne Lehman. The affected non-tenure-track faculty are employees to whom the university has no contractual obligation beyond a single semester, he said. Most were hired as temporary replacements to teach a single course.
"It is important to note that the notices of possible non-reappointment are not 'layoffs' or 'pink slips,' but rather notifications required by the collective bargaining unit when a non-tenure-track instructor may not be reappointed the following semester," he said. "As the fall schedule takes shape, we expect that many of these individuals, perhaps as many as 70 percent, will be rehired."
The demonstration will take place at the UMass Medical School in Worcester.