Schools
Late UNH librarian leaves $4 million to school he worked at for almost 50 years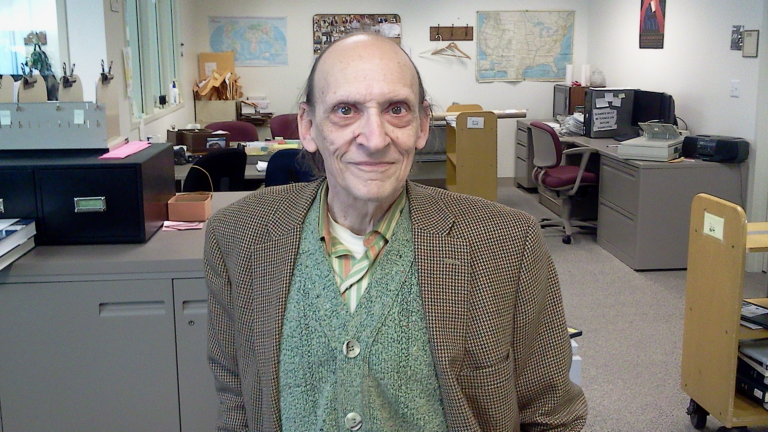 Late University of New Hampshire librarian and alumnus Robert Morin spent almost 50 years of his life cataloging books, writing short descriptions of DVDs, and entering ISBN numbers of CDs at the Durham campus's Dimond Library.
Morin, who died last year at the age of 77, was known to "live simply," so few knew he had quietly amassed a $4 million estate.
Even fewer knew he then gifted his fortune to his alma mater.
UNH announced in a statement Tuesday that the unexpected benefactor left $4 million to the school.
"Bob's demonstrated commitment to UNH through his philanthropy is tremendously inspiring," President Mark Huddleston said in a statement. "His generous gift allows us to address a number of university priorities. … We are committed to providing the resources needed to ensure every student achieves professional success and Bob's gift will play a major role in that effort."
Morin was described as keeping to himself, with his financial advisor telling the Union-Leader that his client "never went out."
But he did have a love for all movies and books.
Huddleston said that from 1979 to 1997, Morin watched more than 22,000 videos. He then decided he wanted to read every book published in the U.S. from 1930 to 1940 – excluding children's books, textbooks, and books about cooking and technology— in chronological order. Morin had reached 1938, the year of his birth, at the time of his death.
Of his gift, $100,000 was specifically dedicated to an area of the school: the Dimond Library. The money will be used to "provide scholarships for work-study students, support staff members who continue their studies in library science, and renovate and upgrade one of the library's multimedia rooms."
As for the rest of Morin's unrestricted gift, $1 million will go toward a video scoreboard at the school's new football stadium and another $2.5 million will help establish a career center for students and alumni on campus, Huddleston said.