Schools
Boston high schoolers plan mass walk-out to protest Trump
A student-led walkout in March drew more than 2,000 teens to Boston Common.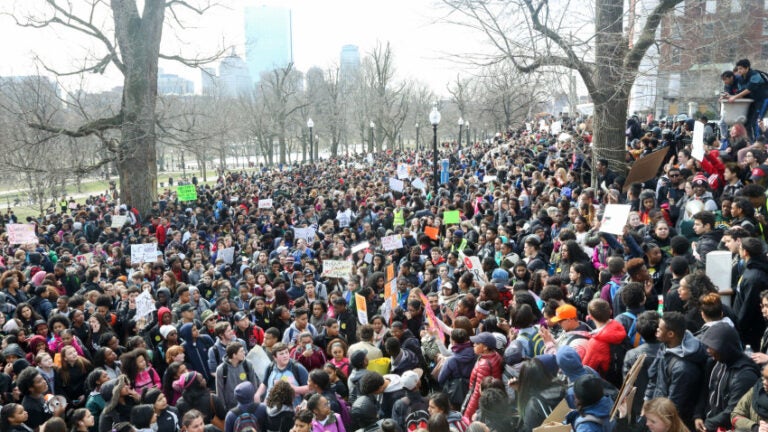 Boston high school students are planning to walk out of class en masse on Monday and rally at City Hall to protest President-elect Donald Trump.
The students plan to leave school at 1 p.m., meet at Boston Common, and march on the Massachusetts State House by 3 p.m. At 4 p.m., they will rally at City Hall.
"Donald J. Trump will be the next president of the United States and we have the right to protest and stand together against the inexcusable statements he has made about, and the harmful policies he promises to enact against, immigrants, Muslims, black Americans, the disabled, the LGBTQ+ community and women," organizers wrote in a description for a Facebook event.
According to a flier posted by an event organizer, the participants hope to "build a student-led resistance" against Trump.
They will demand that Gov. Charlie Baker and Mayor Marty Walsh denounce Stephen Bannon, Trump's senior adviser, and other "white supremacist movements." Students also want lawmakers to protect public education and vulnerable students and families under a Trump administration.
The city's high schoolers organized several rallies earlier this year to protest proposed cuts to the public school budget, including one in March that drew more than 2,000 students.