Schools
What two local college presidents are saying about their possible merger
"I think it is going to be the wave of the future."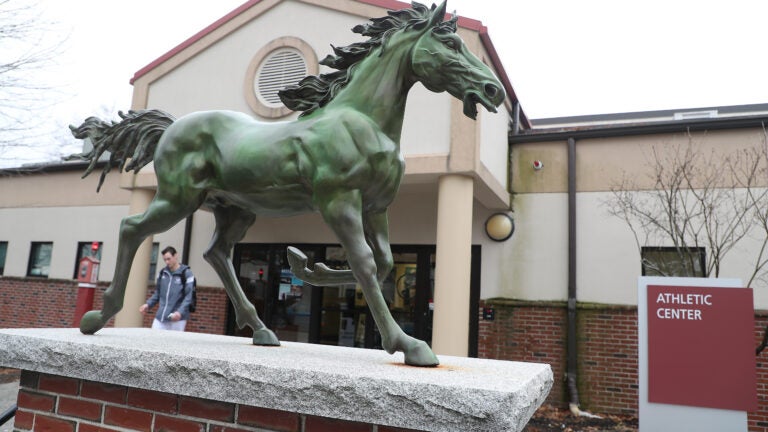 Two more local colleges are considering a merger for the sake of the mutual longterm interest.
In a press release Sunday, the presidents of Lasell College and Mount Ida College announced that the two Newton liberal arts schools were exploring the prospect of the increasingly common move. Located roughly a few miles from each other in the affluent Boston suburb, the two colleges said the goal of the potential merger would be to "leverage the distinctive environments and offerings of each school," to improve the academic experience, and affordability for students.
The schools said they will form a joint committee to study the idea and make an official announcement on their decision in the next few months.
It's unclear what exactly a potential merger between Lasell and Mount Ida — two small, similarly sized private schools — would mean for the historic institutions. This June, an already-announced merger between Boston University and Wheelock College will see the latter effectively folded into its larger neighbor, while a merger between two small Vermont colleges will see the two unite under a new name.
Here's what presidents of Lasell and Mount Ida said about the potential merger:
Lasell College President Michael Alexander in a statement Sunday:
"This exploratory period will allow us to take a critical look at the future and plan for both colleges and their communities. This exercise will help us to understand if joining forces with Mount Ida College will enable us to better evolve and expand affordable educational opportunities for our students beyond what we can do on our own. Building a robust future is paramount, and joining forces represents a way to potentially accelerate that process."
Alexander in an interview with The Boston Globe:
"We have to find a way to be more efficient on the one hand, but on the other hand still improve the quality of the experience that students have."
…
On college mergers: "I think it is going to be the wave of the future. It is a point in time for higher education."
Mount Ida College President Barry Brown in a statement Sunday:
"Both Mount Ida College and Lasell College have rich histories steeped in traditions, and values that are vital to our respective communities. Part of this exploration will be to responsibly plan for the long-term while allowing the cultures, landmarks and identities of each school and their student bodies to continue to thrive. If the respective Boards of Trustees believe it will benefit both schools to join as one, we'll be building on the strong foundation of two great institutions that have evolved over the course of a great many academic years."
Brown in an interview with The Boston Globe:
"Smaller colleges in this area need to think about what their future is going to be like."
…
"It offers the opportunity to maintain two beautiful campuses and very small classes and the traditional New England model and at the same time deal with the economic efficiencies that we have to think about in order to keep us affordable and alive."
…
"Having been somewhat friendly rivals is going to be the adjustment."