Schools
These New England high schools made the top 100 in US News & World Report's 2018 national rankings
Only one school from Massachusetts cracked the top 100 overall.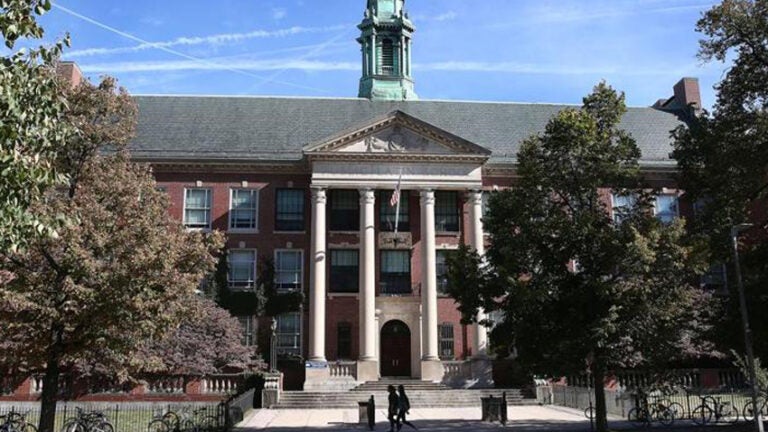 U.S. News & World Report released its annual rankings Wednesday of the best high schools in the country, and only two New England schools made it onto the list of the top 100 nationally.
The publication evaluated more than 20,500 public high schools across the country and assigned the top performing schools gold, silver, or bronze medals, with gold indicating the "greatest level of college readiness."
This year, six of the top 10 spots in the national ranking were held by schools in Arizona.
However, according to U.S. News, Massachusetts came in at No. 1 in terms of having the highest percentage of schools that received gold and silver medals in the rankings overall.
In addition to statewide rankings, U.S. News evaluated the schools under four categories — best nationally, best charter, best magnet, and best for STEM (science, technology, engineering, and math). This year, 23 schools in New England made it into the top 100 in at least one of the four rankings.  
Best high schools
48. Boston Latin School, Boston, Massachusetts
55. Amistad Academy, New Haven, Connecticut
Best charter schools
19. Amistad Academy, New Haven, Connecticut
37. Advanced Math and Science Academy Charter School, Marlborough, Massachusetts
66. Mystic Valley Regional Charter School, Malden, Massachusetts
88. Achievement First Hartford Academy Inc., Hartford, Connecticut
92. Academy for Science and Design (ASD), Nashua, New Hampshire
Best magnet schools
34. Connecticut IB Academy, East Hartford, Connecticut
62. Academy of Aerospace and Engineering, Windsor, Connecticut
69. Marine Science Magnet High School of Southeastern Connecticut, Groton, Connecticut
Best STEM schools
20. Lexington High School, Lexington, Massachusetts
22. Darien High School, Darien, Connecticut
38. Wellesley High School, Wellesley, Massachusetts
43. Barrington High School, Barrington, Rhode Island
45. Belmont High School, Belmont, Massachusetts
48. Weston High School, Weston, Connecticut
51. Advanced Math and Science Academy Charter School, Marlborough, Massachusetts
66. Dover-Sherborn Regional High School, Dover, Massachusetts
70. Staples High School, Westport, Connecticut
71. The Bromfield School, Harvard, Massachusetts
74. New Canaan High School, New Canaan, Connecticut
87. Sharon High School, Sharon, Massachusetts
89. Needham High School, Needham, Massachusetts
98. Wilton High School, Wilton, Connecticut
99. Cape Elizabeth High School, Cape Elizabeth, Maine