Schools
The most underrated colleges in the country? These local schools made the list.
A new study by a local college guidance company says they offer Ivy League-level career outcomes.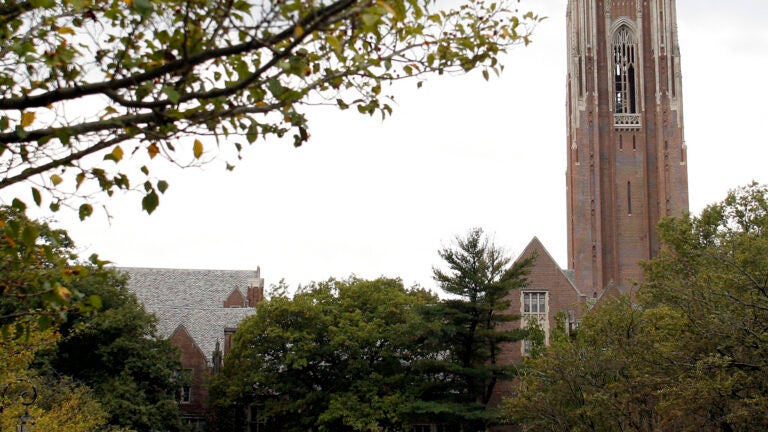 The Boston area has a well-known reputation for its prestigious universities. Harvard. MIT. The list goes on.
But there are a few local colleges that arguably don't get the recognition they deserve.
CollegeVine, a Cambridge-based college guidance company, recently examined the "most underrated" colleges in the United States, by comparing their cost of attendance and generosity of financial aid with "qualitative data" on students' career outcomes. Unlike traditional college rankings, CollegeVine co-founder Vinay Bhaskara said they primarily focused on financial outcomes, like students' starting salary and return on investment one and five years after graduating, as well as "qualitative outcomes like job placements."
And in their final list released Monday morning, two schools in the Boston area — or, to be more specific, two schools in Wellesley — just made the top 10.
Both Babson College and Wellesley College, located only two miles away from each other in the affluent suburb, came in ninth and 10th, respectively, in CollegeVine's ranking. Worcester Polytechnic Institute, located a bit farther west, also made the cut at No. 6.
The No. 1 school on the list is San Jose State University. Despite being the oldest university on the West Coast and the founding campus of California's state university system, the Silicon Valley school is "chronically underrated" by students, guidance counselors, and traditional ranking systems, according to CollegeVine. Despite not even making U.S. News & World Report's latest ranking of the top 300 national universities, their analysis found that San Jose State was "comfortably" in the top 40 when it came to return on investment. San Jose State says it supplies more Silicon Valley employees than any other university in the country.
The second most underrated college was the University of Houston, followed by SUNY Binghamton, City College of New York, George Mason University, WPI, Fordham University, and University of Texas at Austin — with Babson and Wellesley rounding out the list.
The common thread in the three Massachusetts schools' placement on the list was of course the local Massachusetts economy, which CollegeVine CEO Jon Carson says is often overlooked when students and parents are in the process of applying to colleges.
"We've also seen that families tend to undervalue the importance of the metropolitan area that a college is located in," Carson said. "Job opportunities in the US are still overwhelmingly local, and being in a larger job market with strong job growth creates more opportunities for early career student success."
Babson, a private business school founded in 1919, made the list due to strong numbers for starting salaries and return on investment. For undergraduate students, the college "delivers student outcomes on par with Ivy League universities while being unranked by US News (and in the 20s and 30s for various business majors)," according to CollegeVine.
"Moreover, Babson offers strong financial aid and excellent merit scholarships, which students that are academically qualified for the Ivy League would be strong contenders for," the report Monday said. "And Babson is located in the sizzling Boston job market. The other standout (more of a qualitative selling point) is Babson's excellent student entrepreneurship DNA, which shows up in a requirement for all students to start and run a business (along with classmates) while on campus."
Wellesley College made the list for similarly delivering Ivy League-level outcomes, but for a different student demographic.
According to CollegeVine, the women's liberal arts college "offers outcomes on par with or even superior to" Ivy League schools for female students, due to the strong Boston job market and "the degree to which firms looking to access diverse pools of talent recruit specifically at Wellesley."
"Wellesley also has disproportionately strong outcomes for the humanities and social sciences, which is relatively rare to see amongst the schools on this list," the report said.
WPI was compared to San Jose State due to Boston's "reinvention" as a growing tech hub in its own right. CollegeVine called professions in STEM (science, technology, engineering, and mathematics) the "home run" in student return on investment.
"The other thing that works to WPI's benefit is that Massachusetts doesn't have a true public Ivy as its flagship unlike states like California (UC Berkeley/UCLA), Michigan, or Virginia," the report said.