Education
Presidents from 2 local colleges not named Harvard or MIT rank among the country's highest paid
A new ranking puts the top 2016 compensation packages for college presidents into perspective.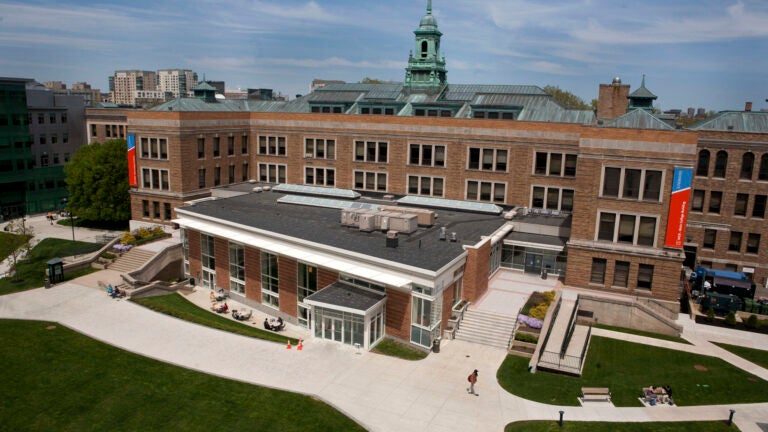 Despite being less than a mile from each other, Boston University and Simmons University don't have very similar profiles. One has more than 30,000 students and has historically been one of Boston's biggest employers; the other has around 2,000 all-female students and officially became a university just earlier this year.
The two Boston schools have at least one thing in common, though: How much money their respective presidents make.
According to an annual executive compensation survey released Sunday by the Chronicle of Higher Education, BU and Simmons have the 12th and 13th most highly paid presidents among private colleges in the country. Including public colleges, the two universities fall to just 14th and 15th, respectively, according to the 2016 data based on the most recent federal tax filings.
BU president Robert Brown's total compensation that year was $1,672,442, which included a base salary of just over $1 million. Brown, who is perennially the most well-compensated college president in Massachusetts, made nearly $2.5 million in 2015, including more than $1 million in bonuses for reaching 10 years as the university's leader.
Just behind Brown is Simmons president Helen Drinan, who earned a base salary of $477,241 and north of $1 million in bonuses for a total package of $1,656,654. That amount was more than what the presidents of Northwestern, the University of Chicago, and nearly every Ivy League school made — and good for the country's sixth-highest total compensation-to-faculty salary ratio (19:1).
Simmons spokesman Jeremy Solomon told The Boston Globe that the $1 million in bonuses Drinan earned were for helping the university achieve "significant financial strength with diverse sources of revenue," including a newly established online graduate course and a $100 million fundraising campaign, the largest in school history. The bonuses, which came at the end of Drinan's previous five year-contract, were also part of a deferred compensation plan designed to keep the former healthcare and human resources executive at the school, Solomon told the Globe.
In the seven years before 2016, Drian's total compensation ranged from around $410,000 to $520,000, which — as Solomon noted — as more in line with the pay of presidents at similar institutions.
Brown and Drinan aren't the only local college presidents on the list. Northeastern's Joseph Aoun wasn't far behind, raking in more than $1.3 million in total compensation, at 31 on the list. Former Harvard president Drew Faust and MIT president L. Rafael Reif just cracked the top 50, both earning nearly $1.1 million and coming in 48th and 49th, respectively.
The top-earning private college president in 2016 was former Baylor University president (and federal prosecutor) Ken Starr, who earned $338,174 in base pay, but was given $4.5 million in severance that year in a departure agreement following the mishandling of sexual assault allegations against members of the Texas school's football team.
The next-highest earning college presidents were Columbia University's Lee C. Bollinger and the University of Pennsylvania's Amy Gutmann, who earned nearly $4 million and $3.2 million, respectively, in 2016.
Overall, private college presidents saw their pay increase by 4 percent in 2016, according to the Associated Press. The average compensation package was about $560,000.
Click over to the Chronicle of Higher Ed's website for more details and the complete interactive rankings.