Schools
Boston school committee picks Brenda Cassellius as new superintendent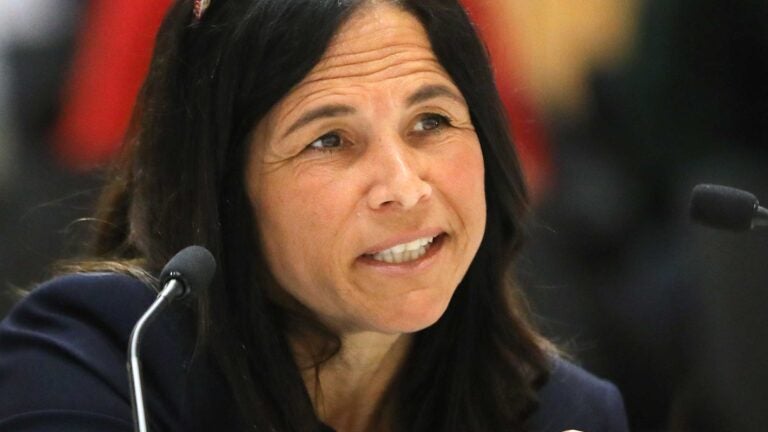 The Boston School Committee Wednesday night selected former Minnesota education commissioner Brenda Cassellius as the system's next superintendent, believing she was the best candidate poised to repair bruised relationships with the community and boost student achievement.
Five committee members voted for Cassellius, including Michael Loconto, the chair, saying the choice came down to experience versus seasoning.
"Brenda Cassellius is the right choice for the leader of the BPS,'' he said.
Two members — Alexandra Oliver-Davila and Lorna Rivera — voted for Marie Izqueirdo, chief academic officer for the Miami-Dade County Public Schools.
"She has a proven track record of closing opportunity and achievement gaps,'' said Oliver-Davila before the vote. "She is the bold candidate.''
In a follow-up vote to officially offer the job to Cassellius, Oliver-Davila flipped her support to her, while Rivera abstained.
Three finalists were in the running for the top job: Cassellius; Izqueirdo; and Oscar Santos, president of Cathedral 7-12 High School in Boston.
Heading into the vote, Cassellius had garnered the broadest public support among parents, students, educators, and community activists — with the Citywide Parent Council announcing Wednesday that it also believed Cassellius possessed the greatest hope of moving the school system forward and repairing damaged relationships with rank-and-file educators, parents, and others.
"Dr. Cassellius articulated an inspiring, yet practical, vision of how she has been able to make historic achievements in equity in her position as commissioner of education in Minnesota, named specific actions she would take to engage with parents, families, and community members, and provided clear evidence of her commitment to a robust public school system that seeks to provide a well-rounded education for all children,'' the Citywide Parent Council said in a statement. "An emphasis on the whole child … respect for teachers, and extensive classroom expertise confirm that Dr. Cassellius is not just the most qualified candidate for this position, but is the only candidate who is fully committed to what is best for our children, and for Boston Public Schools, and for our city.''
Izqueirdo received support from Latinos for Education, while Santos had fans among some school system insiders, including former superintendent Michael Contompasis.
While the School Committee has the final say on choosing a superintendent, Mayor Martin J. Walsh carries considerable influence in the decision because he appoints the seven-member board, and the superintendent is a member of his cabinet.
Boston has been looking for a new superintendent for almost a year. Former superintendent Tommy Chang resigned last June after a meeting with Walsh. The two had a rocky relationship at times as controversies erupted, from fallout over an IRS audit that found questionable spending with student activity funds to a failed proposal to change school start times.
His resignation created an awkward situation for the School Committee, which learned he was stepping down amid media inquiries, even though the board has sole authority to evaluate a superintendent and end his or her contract.
A public uproar ensued and intensified after Walsh announced that he would be recommending Laura Perille, a nonprofit executive with no experience working in public schools, to serve as interim superintendent. The School Committee later approved the appointment.
Perille was initially mum about whether she would seek the job permanently but then disclosed in October that she would not. By then, several parent, educator, and civil rights groups were publicly calling on her not to apply.
The search — overseen by a panel of nearly a dozen members — resulted in a pool of 39 individuals who submitted resumes or other materials. About a dozen were interviewed privately before the finalists were announced two weeks ago.
The panel initially aimed for applicants to have at least five years experience as a superintendent — a bar that none of the finalists met.
Each of the finalists interviewed publicly last week with the School Committee and three panels of educators, parents, students, and community partners.