Schools
U.S. News & World Report's 2020 college rankings are out. Here's how New England schools stacked up.
More than a few local institutions made the grade.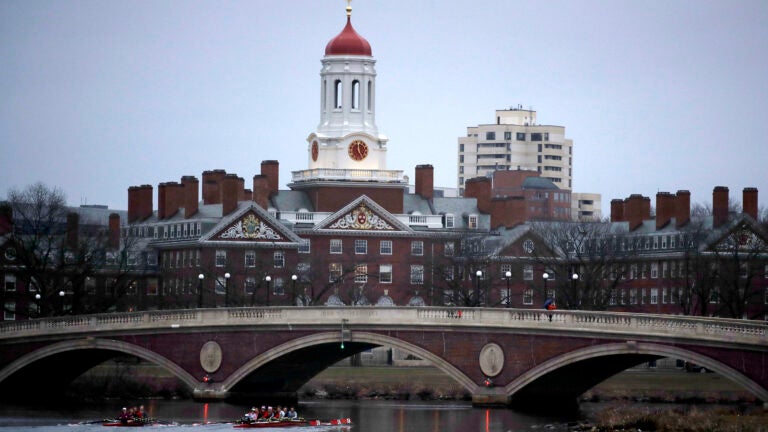 Attention all high school juniors and college visit-planning parents — the latest rankings from U.S. News & World Report are here.
The publication released its 2020 Best College rankings on Monday, and, once again, some familiar New England schools rose to the top. Harvard University held its spot at No. 2 behind Princeton, which has held the top ranking for the last nine years, in the category of National Universities. Massachusetts Institute of Technology also held steady from last year, maintaining its No. 3 ranking, shared with Yale University and Columbia.
In the category of National Liberal Arts Colleges, the Bay State's Williams College maintained its No. 1 ranking, followed once again by Amherst College at No. 2, with Wellesley College and Swarthmore tying for the third spot.
U.S. News made some changes for its 35th edition of the rankings. The publication updated its methodology to give the nearly 1,400 schools it evaluated more credit based on how they supported first-generation college students through graduation. The publication evaluates schools based on student outcomes, faculty resources, expert opinion, financial resources, student excellence, and alumni giving.
This year, the publication also created a new ranking category, Top Performers on Social Mobility, evaluating schools that best serve underrepresented students by looking at enrollment and graduation rates of low-income students. Two New England schools grouped within northern regional colleges stood out in the new category — Fisher College in Massachusetts and Maine's Unity College. They were ranked No. 1 and No. 8, respectively, in their grouping for Top Performers on Social Mobility.
"For more than three decades, we've collected and analyzed data on thousands of colleges and universities across the country and helped put schools on the map," Kim Castro, editor and chief content officer of U.S. News, said in a statement. "We've found the best institutions to be ones committed to academically and financially supporting their students through graduation. They draw in high-quality professors and set students up for postgraduate success."
Here's a look at how New England schools fared in the two primary categories for 2020.
Best National Universities
Top three:
1. Princeton University (NJ)
2. Harvard University (MA)
3. Columbia University (NY) (tie)
3. Massachusetts Institute of Technology (MA) (tie)
3. Yale University (CT) (tie)

New England schools in the rest of the top 100:
12. Dartmouth College (NH) (tied with California Institute of Technology)
14. Brown University (RI)
29. Tufts University (MA) (tied with Georgia Institute of Technology, New York University, University of North Carolina — Chapel Hill, and University of Rochester)
37. Boston College (MA) (tied with University of California — San Diego)
40. Boston University & Brandeis University & Northeastern University (MA) (tied with Case Western Reserve University, College of William & Mary, and Tulane University)
64. University of Connecticut & University of Massachusetts — Amherst & Worcester Polytechnic Institute (tied with Loyola Marymount University, Southern Methodist University, and University of Maryland — College Park)
91. Clark University (MA) (tied with Miami University — Oxford, Stony Brook — SUNY, University of California — Riverside, University of Delaware, and University of San Diego)
Best National Liberal Arts Colleges
Top three:
1. Williams College (MA)
2. Amherst College (MA)
3. Swarthmore College (PA) (tie)
3. Wellesley College (MA) (tie)
New England schools in the rest of the top 100:
6. Bowdoin College (ME)
7. Middlebury College (VT) (tied with Carleton College and Claremont McKenna College)
11. Colby College (ME) & Smith College (MA) (tied with Haverford College)
17. Wesleyan University (CT) (tied with Colgate University, Davidson College, and United States Naval Academy)
21. Bates College (ME) (tied with United States Military Academy)
27. College of the Holy Cross (MA) (tied with Bryn Mawr College, Colorado College, Kenyon College, and Soka University of America)
32. Mount Holyoke College (MA)
46. Connecticut College & Trinity College (CT) (tied with Berea College, DePauw University, Dickinson College, Furman University, and Whitman College)
82. College of the Atlantic (ME) & Wheaton College (MA) (tied with Allegheny College, Beloit College, College of St. Benedict, Juniata College, and Ursinus College)
89. Bennington College (VT) (tied with Gustavus Adolphus College and University of Puget Sound)