Schools
Why some Massachusetts schools are canceling April vacation due to the coronavirus
Some schools say the move is necessary for the "continuity" of their remote-learning programs.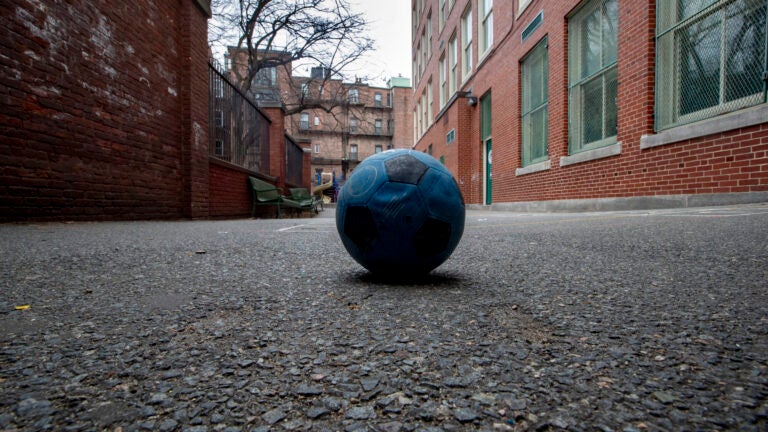 Next week was supposed to mark the beginning of April vacation for public schools across Massachusetts.
But as it has with most plans, the coronavirus outbreak has changed things.
With schools closed and students effectively grounded in response to the pandemic, a number of districts in Massachusetts have canceled most of the weeklong spring break for the sake of their fledgling online learning programs.
"I believe the continuity of learning and the connection to school is of utmost importance to students and families right now," Newton Superintendent David Fleishman wrote in a letter to families, announcing the "unprecedented step of cancelling April vacation."
Fleishman said the district would still take Patriots' Day off on April 20, but would continue their remote-learning program Tuesday through Friday. The move, which allows the district to potentially finish classes earlier, has been followed by Brookline, Lynn, Needham, North Andover, Wellesley, Weymouth, and Martha's Vineyard. Burlington will have a two-day April vacation, before resuming remote learning Wednesday through Friday.
Officials in Lynn said the pandemic has already exacerbated learning gaps, and that the full week off would hurt the momentum of their recently launched online classes.
"The prospect of continuing to provide services and outreach throughout April vacation was raised and seems sensible," Lynn Superintendent Patrick Tutwiler said last week, according to The Daily Item. "The break in continuity could prove to be detrimental."
The canceled vacations come as in-person classes remain closed due to the COVID-19 pandemic; Gov. Charlie Baker recently extended his shutdown order, which originally closed Massachusetts schools on March 17, until at least May 4. And it remains unclear if they'll reopen at all, as other states close all K-12 school buildings through the rest of the academic year.
But it was with the general uncertainty in mind that Boston — as well as the majority of its nearby cities, including Brockton, Cambridge, and Somerville — made the decision to keep the late-April break, a longstanding New England tradition.
"In the midst of constant changes that our community is adapting to, April recess will go on as scheduled in an effort to maintain consistency and normalcy," Jessica Ridlen, the director of communications for Boston Public Schools, told Boston.com in an email, noting that the district will continue to provide free breakfast and lunch at 16 different emergency meal sites during the week.
In an April 3 guidance to school leaders, Massachusetts education commissioner Jeff Riley said keeping or canceling April vacation was a local decision, but noted that districts that used the break to continue online classes would ostensibly be able to conclude their academic year earlier.
Riley previously said the state would not require schools that cancel classes due to the pandemic to make up any days beyond their previously scheduled 185th day, which is during the last full week of June for most districts.
"If a school district continues providing its remote learning program for students from April 21 to 24, the district is not required to go beyond its previously scheduled 181st day," Riley wrote in the guidance earlier this month. "Districts that maintain the April vacation week as a school vacation will be expected to resume their remote learning program on April 27 and conclude the school year no earlier than the previously scheduled 185th day."
Holding learning programs through the April break will allow schools to finish by mid-June. For example, Newton and Needham have now scheduled their last days for Thursday, June 18, and Friday, June 19, respectively.
Advocates for keeping the April break have noted that it will give needed time off to teachers, who have scrambled to adapt their curriculums to the virtual realm. However, officials in districts that are continuing on with remote learning through the week note that many families will effectively be confined to their homes anyways.
"The continuity of instruction and vital services is important, and the inability of families to travel make this an appropriate move in this unusual circumstance," Needham Superintendent Dan Gutekanst wrote in a letter to families last week.
Even in districts that are maintaining the break, officials are strongly urging students and families against any planned trips, as the state weathers a surge in COVID-19 cases that is expected to run through mid-to-late April.
"My advice is to stay home," Boston Mayor Marty Walsh recently told reporters. "Don't take your kids to visit your grandparents, because — wherever they are in the United States of America — everyone is vulnerable at this point."
<hr>