Schools
Could schools look to private donations to fill coronavirus-related budget gaps?
The state's teachers union anticipates thousands of educators will be without jobs.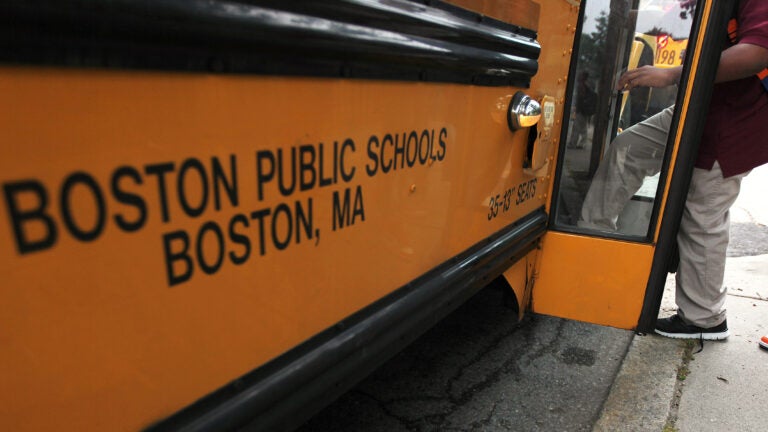 As Massachusetts weathers a significant revenue loss because of the coronavirus pandemic, teachers in some school districts are being told they won't have a job in the fall.
In Brookline, some 360 teachers have been let go as the district faces a $12 million budget deficit brought on by the lack of restaurant, parking, and other fees usually collected by the town as the health crisis brought life to a standstill, WGBH reports.
Many more pink slips are expected to come in districts across the state, which faces a potential $6 billion revenue shortfall, if they haven't been doled out already. The Massachusetts Teachers Association anticipates thousands of teachers will be out of a job by Monday, the deadline set under state law for local officials to inform non-tenured educators of job losses, according to WGBH.
When the notices went out to educators laid off in Brookline on May 29, Jessica Wender-Shubow, president of the Brookline Educators Union, suggested to the news station that perhaps one solution to the current predicament lies in gathering private donations.
"If we are in this together let me just say, this is the time for people of means to step up and contribute to their schools," she said. "We have an emergency situation due to an unprecedented historical crisis."
Many districts already collect funds through private foundations and school organizations, such as the Brookline Education Foundation, which brought in $300,000 last year for teacher training, according to WGBH.
"Parents are very interested in education here and very willing to support teachers and local schools," Executive Director Elizabeth Ascoli told the station.
But Ascoli notes there's a caveat: the foundation has a specific fundraising mission. Raising money for the operating budget may be a different situation, she said.
"I think people feel as though this is the district's job," she told WGBH.
Geoff Beckwith, executive director of the Massachusetts Municipal Association, sees potential for conflicts of interest with local governments, should they accept donations, among other problems, he told the news outlet.
"What if a corporation gives money and it has a proposal pending before the Planning Board. Is that a quid pro quo?" Beckwith said. "That's the reason we have taxes. We have taxes because there's a commonality and a common stake in our future."
In a statement released May 28, Merrie Najimy, president of the Massachusetts Teachers Association, said districts are indeed in need of funds, and urged MTA members to help get their senators to back the HEROES Act, the $3 trillion coronavirus response measure passed by the U.S. House last month that's now before the Senate.
According to Najimy, the bill would push $1 trillion into local and state governments, and help fund education, from pre-kindergarten on up.
As for state revenues, the association is currently putting together progressive tax proposals that involve closing tax loopholes for corporations and the wealthy "that have been profiteering — even during the pandemic," Najimy said.
"At the local level, we are urging cities and towns to turn their efforts from making cuts to fighting for resources to make sure our schools have enough funding to educate students safely in the coming year," she said. "Schooling is expected to cost more money and require more staff than in normal times. Now is not the time to be laying off educators — essential workers."
Wender-Shubow, in a follow-up interview with WGBH, backpedaled her remarks on the potential for private donations and instead joined the MTA's calls to support the pending federal legislation.
"We need the millionaires and billionaires of Brookline to step up and support the HEROES Act, and support progressive taxation on themselves, now," she told the station.
In the meantime, Tom Scott, executive director of the Massachusetts Association of School Superintendents, told NBC 10 Boston this week school leaders are "sort of working with a blindfold" over the fiscal woes in the state budget.
"We don't know what that budget will look like," he said.