Schools
Students may no longer need to take an entrance test to get into Boston's exam schools next year
Instead, admission would be based on MCAS scores, GPA, and zip codes.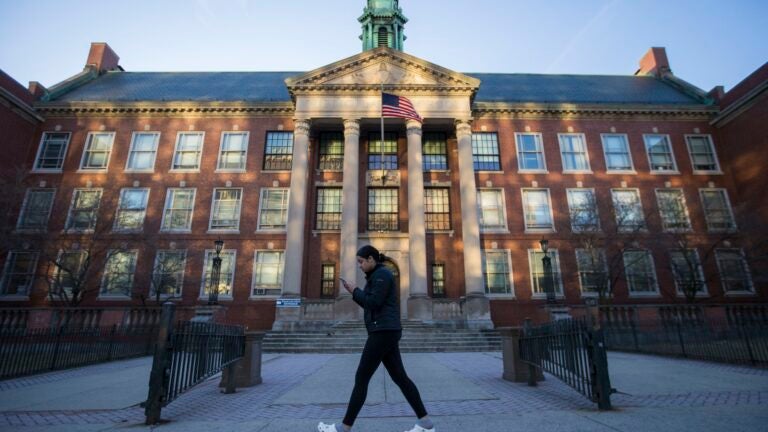 Students hoping to attend one of Boston's three prestigious exam schools next year may not have to take an admissions test under a new proposal. 
A nine-member Boston Public Schools task force recommended Thursday that the district suspend its entrance exam for a year and instead, decide eligibility based on grades, 2019 MCAS scores, and students' zip codes to ensure geographic and socioeconomic diversity. 
With this new framework, up to 20% of seats available next year at each exam school would be reserved for students with the city's top GPA. The remaining 80% of seats would be decided based on both a students' GPA ranking and their home ZIP code. 
Invitations to the school, according to the proposal, would be distributed in 10 rounds with 10% of each ZIP code's seats allocated in each round. Zip codes would also be ranked based on median household income, and eligible students from the lowest-income ZIP codes would be given first choice during each round. 
"Oftentimes, when children come to us with less, they get less," Superintendent Brenda Cassellius said, as reported by WBUR, Thursday. "In this instance, they're getting first access. … That part of it really warmed my heart."
The School Committee is scheduled to vote on the new recommendations, which are backed by Cassellius, come Oct. 21. 
Task force members are also predicting that these alterations would increase the percentage of Black, Latino, and multiracial students invited to all three exam schools — the O'Bryant School of Mathematics and Science, Boston Latin Academy, and the Boston Latin School — from 40 percent to 51 percent.
According to WBUR, Tanisha Sullivan, president of the NAACP's Boston branch and a member of the task force, said Thursday that these measures were also developed in light of concerns to administer a test during a pandemic.
"The data is clear about the impact of the COVID-19 pandemic on communities of color and, specifically, low-income communities," Sullivan said. "The final decision of the group, as a result, was that it was neither fair nor feasible to administer an exam" for the following school year.
If approved, the new plan would only apply to student candidates for the 2021-22 academic year, WBUR reported. But the task force has reportedly asked to continue its work in the future, hoping to find a more permanent solution to promote equity and diversity in some of Boston's most coveted educational spaces.
Get Boston.com's browser alerts:
Enable breaking news notifications straight to your internet browser.