Schools
'Callous disregard': Educators, others critical of Charlie Baker's plan to reopen schools this spring
"Another surprise announcement without any consultation from school districts and municipalities."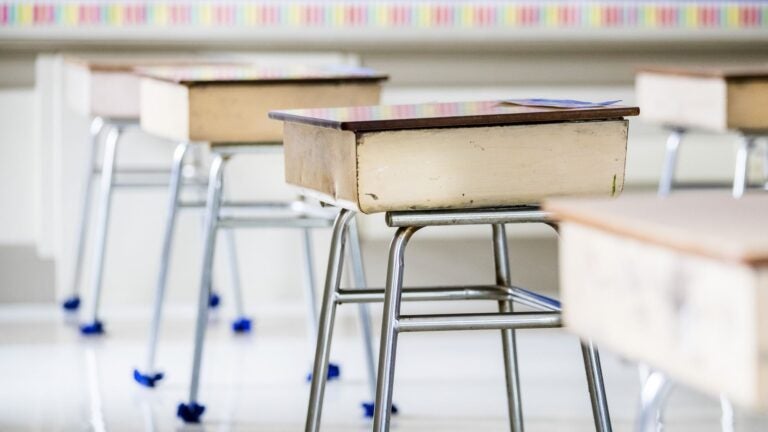 Though state officials want students to head back to school in person in April, educators are skeptical or unhappy with the plan.
"The state's plan to fully reopen most schools in the middle of the COVID-19 pandemic shows callous disregard for the health and safety of school employees, students and families and rides roughshod over the rights and interests of local communities," Merrie Najimy, the Massachusetts Teachers Association president, said in a statement.
Gov. Charlie Baker announced the plan on Tuesday, citing a decrease in COVID-19 cases and those hospitalized with it, coupled with the vaccination plan underway. He said he wants elementary students to be the first to head back.
Roughly 20 percent of school districts in Massachusetts are fully remote — or about 400,000 students — and have been since last March. Most districts do have a hybrid schooling plan in place.
"The science is pretty clear on this one," Baker said. "There are now dozens of reports from around the world that it's safe to be in school. Getting kids back in school needs to be a top priority."
Najimy said that instead, the Baker administration should speak to teachers, their unions, and other school and community members "most impacted by their surprise and unwelcome announcement," calling the announcement a distraction "from the administration's failed vaccine rollout."
In its own statement, the Boston Teachers Union said its members were "surprised," considering there isn't a timeline to vaccinate teachers.
"For the last few months, our union has been clear on what educators continue to need for in-person learning: strict enforcement of safety protocols, upgrades to aging ventilation systems in our school buildings, fast and transparent testing methods, and vaccinations for educators and vulnerable community members," the statement said. "If getting students back in-person is as critical to the State as they are indicating, these attainable measures need to be put in place immediately."
Somerville Mayor Joseph Curatone was also critical of the plan.
"Another surprise announcement without any consultation from school districts and municipalities," he said on Twitter. "Educational and municipal leaders were forced to develop their own plans for how to safely and sustainably open schools because DESE [the Massachusetts Department of Elementary and Secondary Education] failed to do so."