Schools
Mass. board of education waives MCAS graduation requirement for Class of 2022
State education leaders have faced pressure from local school officials and teachers unions to cancel this year's MCAS exams.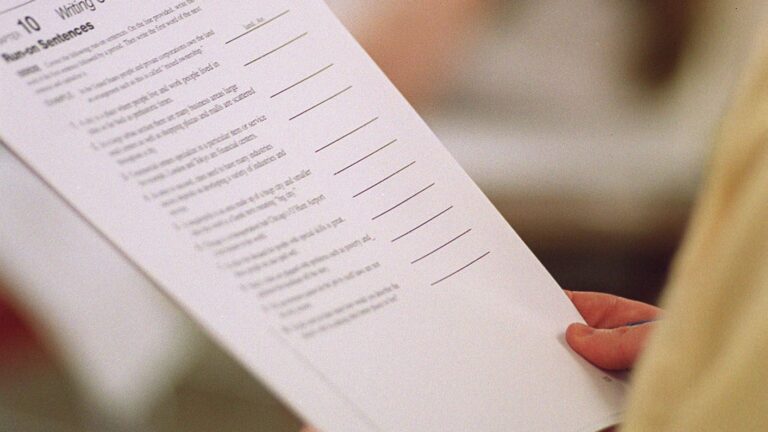 For the first time since 2003, when the MCAS became a graduation requirement in Massachusetts, state education leaders have decided to exempt an entire class of high-school juniors from having to pass the exam to graduate.
State Education Commissioner Jeffrey Riley proposed earlier this month that the state exempt the Class of 2022 from having to pass the MCAS exams, a change Riley said would be necessary because of the disruptions caused by the coronavirus pandemic. The board approved the change unanimously. The change was necessary "to adjust to this pandemic," Riley said before the vote.
If not for the pandemic, current juniors would have taken most of their MCAS exams last year. Officials explained that these 11th graders would not have at least three chances to take the MCAS test and receive academic support if needed before graduation, so that requirement wouldn't be fair to them.
"These students have not had any opportunities" to take the MCAS, said Robert Curtin, associate commissioner. "They would never have enough opportunities to take the test as required by the time they're up for graduation."
State education leaders have faced pressure from local school officials and teachers unions to cancel this year's MCAS exams — or at least postpone them until the fall. More than two dozen state senators also sent a letter to Riley and Governor Charlie Baker earlier this month urging them to postpone the tests, writing that standardized testing will "waste money and learning time."
Before the vote, the board's student representative member, Jasper Coughlin, a senior at Billerica Memorial High School, praised the move as helping students.
"During this school year when it's really easy for students to feel cold and there aren't people at higher levels looking out for them, this is exactly the type of thing that shows students we're caring about them," he said.
Tuesday's vote came amid a return to in-person learning for thousands of students statewide. As of April 14, about 650,000 students in Massachusetts public schools, collaboratives, and special education programs are attending some form of in-person learning — up from about 450,000 students just three weeks earlier.
Massachusetts elementary schools were required to return to full-time, in-person learning earlier this month, with the exception of a few dozen districts that received waivers to return later. Middle schools are required to return full-time on April 28.
James Vaznis of the Globe Staff contributed to this report.