Schools
Online learning forever? Boston schools are considering whether a virtual school makes sense for some
"Attending a virtual school is similar to attending a school in a physical building in many ways: students have a homeroom, classmates, BPS teachers, a principal, and rigorous instruction."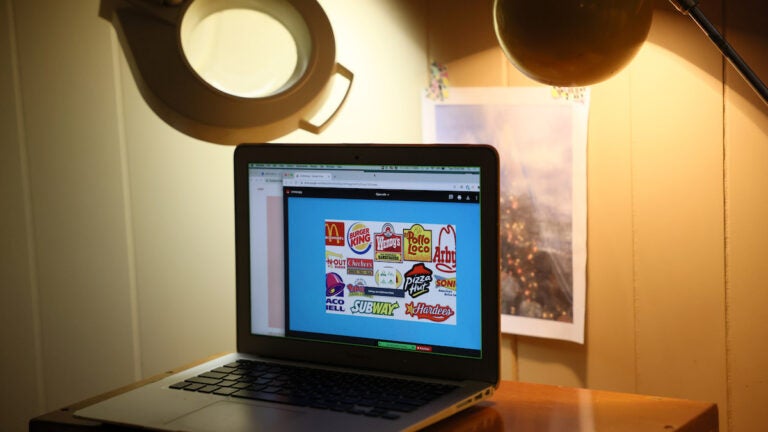 Schools across Massachusetts have received a crash-course, trial-by-error introduction to completely remote learning since the coronavirus pandemic took hold early last year.
Now, even as local schools are reopening their brick-and-mortar classrooms, some are considering the possibility of a new option for certain students: permanent virtual learning.
Boston Public Schools are currently surveying families in the district about their interest in sending their students to a "virtual school" for the coming school year.
School officials are probing the possibility, not as a replacement for traditional instruction for all students, but rather an option for those who want to take advantage of it.
"Attending a virtual school is similar to attending a school in a physical building in many ways: students have a homeroom, classmates, BPS teachers, a principal, and rigorous instruction," reads the online survey's webpage. "Instead of going to a school building, students at the virtual school learn remotely, from their homes, using a computer and the internet."
While remote learning appeared as somewhat of a novelty in the past year for many schools, the concept is far from new for some in the commonwealth.
State Department of Elementary and Secondary Education spokesperson Jacqueline Reis told Boston.com Friday there are two, statewide virtual schools — Greenfield Commonwealth Virtual School and TEC Connections Academy — that were established before remote learning became the norm amid the health crisis.
State law allows for two types of virtual schools: statewide schools and district-specific schools, where students all reside in the districts that operate them.
To date, there are no schools that fall into the latter category, although several districts have expressed recent interest in creating them for the 2021-2022 school year, according to Reis.
Earlier this month, DESE released a memo highlighting how those schools operate, acknowledging that "some students and families may continue to seek virtual options" as schools reopen.
The memo also emphasizes state expectations that district-operated virtual schools undergo a "thoughtful and deliberate planning process to ensure the proposed school will run a well-developed, high-quality virtual program."
"It is important to note that, nationally, the performance of virtual schools is decidedly mixed," the memo reads. "The model has yet to demonstrate consistently strong academic results for students. Before proceeding, districts should carefully weigh the extent to which a full-time district-operated virtual school would result in strong educational outcomes for students."
Districts that pursue the option must submit a summary description of their proposed schools to DESE. State officials then review the submission and provide comments and feedback, which is returned to the local school committees.
Local school committees ultimately vote on whether to approve the virtual school plan, and districts then submit a final proposal to DESE.
DESE must receive the summary description at least four months before the school opens, according to Reis. This year, the deadline to do that for schools opening this coming school year is May 6.
Whether Boston Public Schools will have enough time to consider survey results and submit the needed materials to DESE by that deadline is unknown. A district spokesperson did not readily have information on the district's timeline Friday morning.
For now, the district's survey is to better understand demand for a permanent virtual option for planning purposes, according to the survey's webpage.
Through the virtual school, should one be created, students will be supplied with a computer and an internet connection, if needed, the page says.
"There may be some opportunities for in-person engagement with classmates, either for special occasions, specific projects, or extracurricular activities," officials wrote.
As for other districts considering the move, Reis said officials will have a better sense of how many are pursuing it for the next school year after May 6.
Get Boston.com's browser alerts:
Enable breaking news notifications straight to your internet browser.