Entertainment
Chris Harrison to step away from 'The Bachelor' after 'harmful' comments
The tangled situation that resulted in Harrison's statement Saturday was ignited by his interview with Lindsay and involves Rachael Kirkconnell, a current contestant on the show whom many believe to be a front-runner.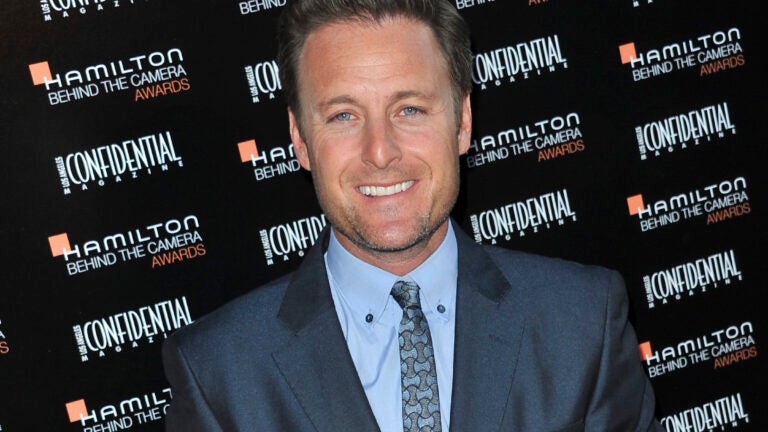 Chris Harrison, the longtime host of "The Bachelor," announced Saturday that he would be "stepping aside for a period of time" from the flagship reality television show, which he helped develop into a national obsession, after coming under fire for making comments that he acknowledged were dismissive of racism.
In an Instagram post, Harrison said he had made the decision after consulting with ABC and Warner Bros. and would also not participate in the "After the Final Rose Special."
Media representatives for ABC, which broadcasts the show, did not immediately respond to a request for comment. It was not clear what exactly Harrison's "stepping aside" would entail.
The move by Harrison and the controversy surrounding his remarks are likely to send shock waves through "Bachelor" Nation and dampen a trailblazing season that features the first Black bachelor, Matt James.
Before James, there had been only one other Black lead on "The Bachelor" or "The Bachelorette," Rachel L. Lindsay. In an interview on "Extra" with Lindsay this week, Harrison had sought to defend a current "Bachelor" contestant. That contestant has since apologized for what she said were racist "actions."
"I invoked the term 'woke police,' which is unacceptable," Harrison wrote on Instagram, adding, using an abbreviation for Black and Indigenous people and people of color: "I am ashamed over how uninformed I was. I was so wrong. To the Black community, to the BIPOC community: I am so sorry. My words were harmful."
"This historic season of 'The Bachelor' should not be marred or overshadowed by my mistakes or diminished by my actions," he continued, before announcing that he would step aside.
The tangled situation that resulted in Harrison's statement Saturday was ignited by his interview with Lindsay and involves Rachael Kirkconnell, a current contestant on the show whom many believe to be a front-runner.
In recent weeks, Kirkconnell has faced scrutiny on social media platforms from users who have produced offensive photos and other materials, including a post in which she "liked" a photo with a Confederate flag, and a photo of her attending an "Old South" plantation-themed ball.
Lindsay asked Harrison about the controversy surrounding Kirkconnell, and Harrison issued a staunch defense.
He called for "grace" and assailed Kirkconnell's critics as being "judge, jury, executioner."
"People are just tearing this girl's life apart," he said. "It's just unbelievably alarming to watch this."
At one point in the interview, Harrison appeared to downplay the significance of a photo that purported to show Kirkconnell at the "Old South" antebellum-themed party, drawing pushback from Lindsay, who at 31 was cast as the first Black star of "The Bachelorette" in a season that aired in 2017.
On Thursday, Harrison offered an initial apology on Instagram, saying he had caused harm "by wrongly speaking in a manner that perpetuates racism."
Then, Friday in a podcast she co-hosts, Lindsay spoke out about the interview with Harrison. She said Harrison had apologized to her but said she was "having a really, really hard time" accepting his apology.
"I can't take it anymore," she said, speaking broadly about her frustration with the franchise's handling of race. "I'm contractually bound in some ways, but when it's up — I am so — I can't, I can't do it anymore."
Kirkconnell also posted an apology on Instagram. While she did not directly confirm the veracity of the photos and other content posted online, she said her actions had been racist.
"I'm here to say I was wrong," she wrote in her post. "I was ignorant, but my ignorance was racist."
Harrison then offered his fuller apology Saturday in the post in which he announced he was stepping away from the show for an unspecified amount of time.
As the franchise has become somewhat more diverse, "The Bachelor" has also wrestled more awkwardly with race.
In 2017, when Lindsay's season as the first Black bachelorette aired, one contestant's racist tweets were excavated; another called her a "girl from the hood." She is from Dallas, where her father is a federal judge.
In 2019, when contestants traveled to Singapore, they were unable to make sense of that city's internationally famous food markets.
In 2020, a contestant lost the prize of a cover of Cosmopolitan magazine when it was discovered she had modeled White Lives Matter merchandise.
The franchise creates and recirculates a pantheon's worth of former contestants, building dozens of brands each year that may become useful to the franchise or may be discarded.
Sometimes past contestants reenter the cluster of "Bachelor" shows (which include "Bachelor in Paradise," a hookup-oriented bacchanal that brings together fan favorites and villains), but these careers often go on to exist just on social media, where people do sponsored content for toilet paper and start gyms.
But in this case, in a rare show of solidarity, past contestants came together to speak up. For instance, the men of Season 16 of "The Bachelorette" came together to make a statement.
Vocal online fans have included those in Reddit's thebachelor channel, where hard-core followers of the show have blasted Harrison — and at least one popular post this week suggested boycotting the show entirely as viewers.
Get Boston.com's browser alerts:
Enable breaking news notifications straight to your internet browser.