Environment
24 right whales spotted off Martha's Vineyard, slow zone in effect
The right whale "Nimbus" was among them.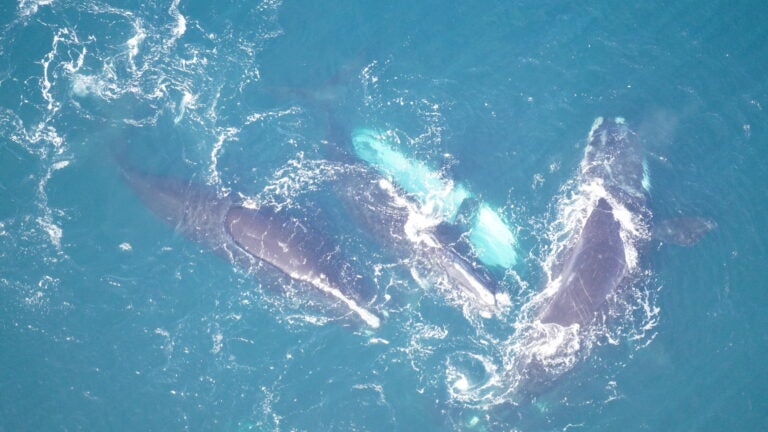 Slow zones were put into effect in the waters near Nantucket and Martha's Vineyard as part of an ongoing effort to save endangered right whales, according to the National Oceanic and Atmospheric Administration. These voluntary speed advisories were implemented Friday and will remain in place until March 25 in the hopes of decreasing vessel strikes on whales.
The New England Aquarium's Aerial Survey Report was released the same day and shows there were 24 Atlantic Right Whales passing through the waters south of Martha's Vineyard at the time.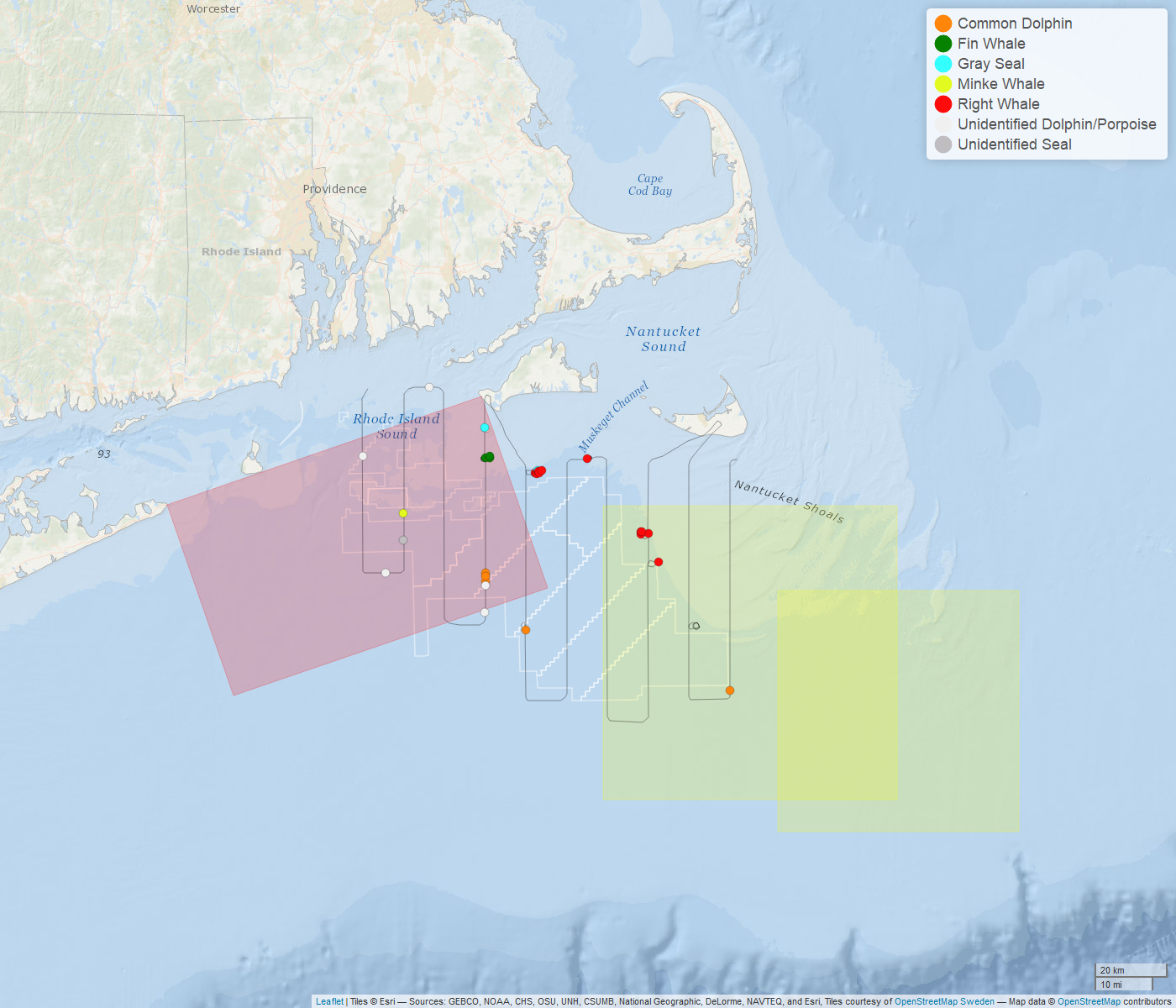 Among them was Nimbus, a right whale previously spotted in Georgia, said Orla O'Brien, an associate scientist at NEA. The Georgia Department of Natural Resources helped disentangle Nimbus in January, after he'd been caught in synthetic fishing ropes.
Entanglement in such ropes and vessel strikes are the two major human factors that cause right whale deaths. Georgia DNR had left some ropes hanging from Nimbus' mouth because they thought they'd fall away on their own. O'Brien said she was excited to report that was the case.
"To be able to confirm two months later that he is still feeding and has shed the gear and hopefully is on his way to a recovery is really cool," she said, adding that the aerial team she was on had recognized Nimbus from the white spot on his chin resembling a cloud — hence his name.
Scientists like O'Brien keep a close eye on right whales like Nimbus because they are critically endangered. Right now, there are fewer than 350 right whales alive, according to NOAA.
NEA does aerial surveys a few times a month, including the one on Friday when Nimbus was spotted. They search for right whales, as well as other marine mammals and turtles. O'Brien said NOAA's Northeast Fisheries Science Center did its own aerial survey at the Nantucket Shoals on Friday and found around 40 right whales.
O'Brien said she's not sure what brought Nimbus and all of the other whales to the area, but that food is usually a draw.
"If there's good food there, you're gonna see more whales," she said. "Once the food supply dries up a little bit, the whales move on."
Many of the whales that day, she added, were playing in the water and socializing. Some may have even gotten frisky, as they were seen exhibiting behaviors that might lead to mating.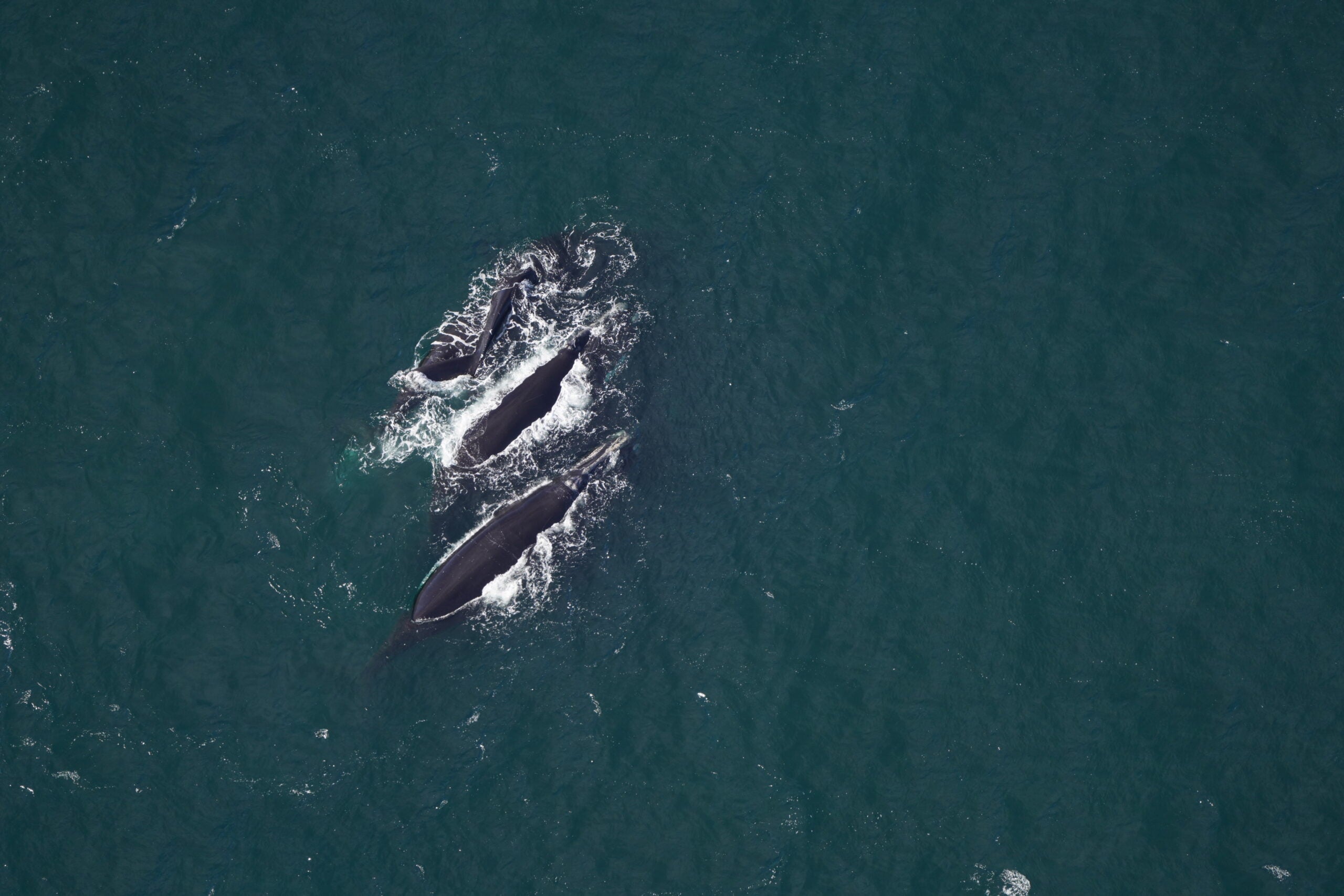 Overall, O'Brien said it was great to just see that large of a number of whales. She added that aerial surveys help determine where slow zones should be placed, which can help save the whales.
"Being able to see a number of whales and then have the public, and recreational boaters, and commercial boaters know 'OK, there's a lot of whales here, we need to be on the lookout, we need to slow down,'" she said. "That is really helpful."
Whales were also spotted last week in the Cape Cod Canal, which was shut down for their safe passing.
Newsletter Signup
Stay up to date on all the latest news from Boston.com