Events
Watch a bunch of contestants strive for glory on Gloucester's Greasy Pole
Miss St. Peter's Fiesta? We've got you covered.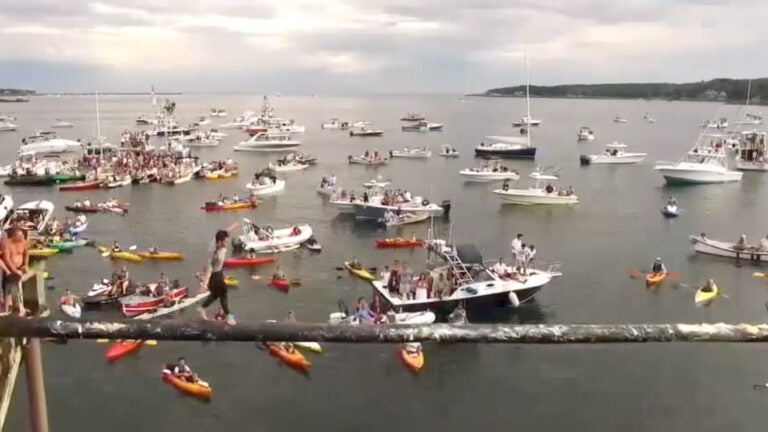 Gloucester's St. Peter's Fiesta was this past weekend, which means dozens of contestants took to the Greasy Pole off Pavilion Beach in search of glory.
The annual tradition, which dates back to 1931, draws thousands to watch the costumed contestants navigate the slick telephone pole in hopes of securing the flag at the end. The victor who grabs the flag is then paraded around town on his competitors' shoulders.
If you missed the action this weekend, don't fret: A St. Peter's Fiesta account posted all three Greasy Pole competitions to YouTube Monday, complete with play-by-play commentary. Watch them here:
Friday
Winner: Randy Sweet
Saturday
Winner: Randy Sweet (again)
Sunday
Winner: Jake Wagner
https://youtu.be/EHufoB-LixU?t=50s