Finance
How Your Senator Voted on Blocked Student Debt Refinance Bill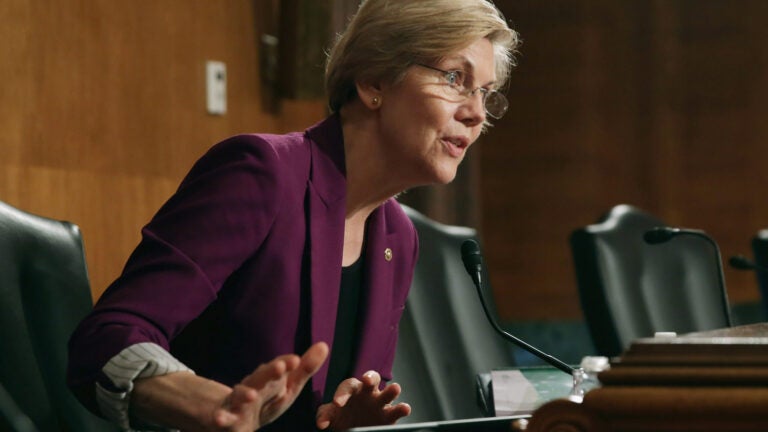 Senator Elizabeth Warren's bill to allow borrowers to refinance their student debt at today's lower interest rates fell short of the 60 percent of votes needed to advance earlier today.
The 56-38 vote in favor of the bill wasn't enough to reach that threshold. The bill would have raised taxes on Americans making more than $1 million, which was presumably a nonstarter for many Republicans.
The vote came down more or less along party lines. Three Republicans (Maine's Susan Collins, Tennessee's Bob Corker, and Alaska's Lisa Murkowski) and two independents (Vermont's Bernie Sanders and Maine's Angus King) voted in favor of the bill, while Democratic Majority Leader Harry Reid voted against it. Reid had previously touted the bill, so his vote was likely tactical.
All of New England's Senators voted in favor of the bill, except for New Hampshire Republican Kelly Ayotte, who abstained. Ayotte was in New Hampshire for a family event, her office says.
Here's a full breakdown of who voted how, from the Senate's website.
YEAs —56
Baldwin (D-WI)
Begich (D-AK)
Bennet (D-CO)
Blumenthal (D-CT)
Booker (D-NJ)
Boxer (D-CA)
Brown (D-OH)
Cantwell (D-WA)
Cardin (D-MD)
Carper (D-DE)
Casey (D-PA)
Collins (R-ME)
Coons (D-DE)
Corker (R-TN)
Donnelly (D-IN)
Durbin (D-IL)
Feinstein (D-CA)
Franken (D-MN)
Gillibrand (D-NY)
Hagan (D-NC)
Harkin (D-IA)
Heinrich (D-NM)
Heitkamp (D-ND)
Hirono (D-HI)
Johnson (D-SD)
Kaine (D-VA)
King (I-ME)
Klobuchar (D-MN)
Landrieu (D-LA)
Leahy (D-VT)
Levin (D-MI)
Manchin (D-WV)
Markey (D-MA)
Menendez (D-NJ)
Merkley (D-OR)
Mikulski (D-MD)
Murkowski (R-AK)
Murphy (D-CT)
Murray (D-WA)
Nelson (D-FL)
Pryor (D-AR)
Reed (D-RI)
Rockefeller (D-WV)
Sanders (I-VT)
Schatz (D-HI)
Schumer (D-NY)
Shaheen (D-NH)
Stabenow (D-MI)
Tester (D-MT)
Udall (D-CO)
Udall (D-NM)
Walsh (D-MT)
Warner (D-VA)
Warren (D-MA)
Whitehouse (D-RI)
Wyden (D-OR)
NAYs —38
Alexander (R-TN)
Barrasso (R-WY)
Blunt (R-MO)
Boozman (R-AR)
Burr (R-NC)
Chambliss (R-GA)
Coats (R-IN)
Coburn (R-OK)
Cornyn (R-TX)
Crapo (R-ID)
Cruz (R-TX)
Enzi (R-WY)
Fischer (R-NE)
Flake (R-AZ)
Grassley (R-IA)
Hatch (R-UT)
Heller (R-NV)
Hoeven (R-ND)
Inhofe (R-OK)
Isakson (R-GA)
Johanns (R-NE)
Johnson (R-WI)
Kirk (R-IL)
Lee (R-UT)
McCain (R-AZ)
McConnell (R-KY)
Paul (R-KY)
Portman (R-OH)
Reid (D-NV)
Risch (R-ID)
Roberts (R-KS)
Rubio (R-FL)
Sessions (R-AL)
Shelby (R-AL)
Thune (R-SD)
Toomey (R-PA)
Vitter (R-LA)
Wicker (R-MS)
Not Voting – 6
Ayotte (R-NH)
Cochran (R-MS)
Graham (R-SC)
McCaskill (D-MO)
Moran (R-KS)
Scott (R-SC)