Finance
Is The Internet The New Frontier for Luxury Goods Sales?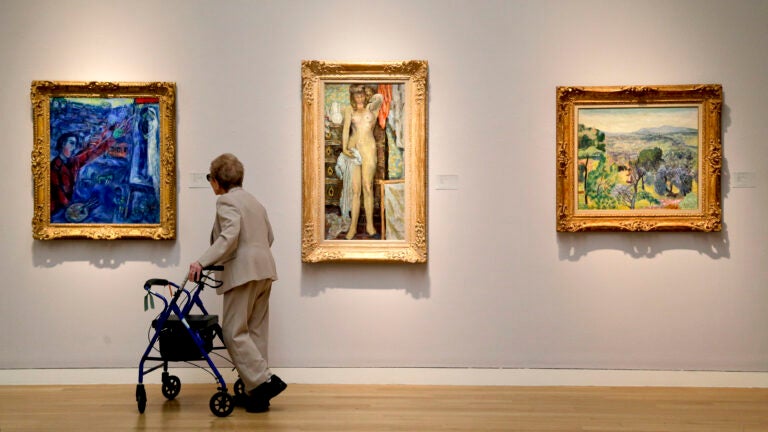 Customers can buy anything from diapers to a half-eaten piece of french toast on eBay. But they have never been able to purchase artwork by Picasso, Warhol, or Matisse. Until now.
Sotheby's, a prestigious auction house, announced Monday that it would partner with the ecommerce giant to provide online auctions of fine art and antiques.
The move reflects a push by eBay to foray into luxury sales—the company has begun to sell red Ferraris on its website—but the perhaps more revolutionary change comes from the auction house.
Sotheby's has long kept its auctions sacrosanct and its wares, hawked only to the select customers who could enter the lofty rooms where auctions were held.
Online sales now comprise only a sliver of art sales every year. The New York Times points to a report conducted by the European Fine Art Foundation, which found that only 5 percent of art and antique sales occurred online.
The Foundation predicted that online sales would soon rise dramatically—by about 25 percent per year.
Sotheby's plans to stream most of its New York auctions on an eBay platform. It may then expand to stream auctions from Hong Kong to Paris to London, The Times reports. Online-only sales may soon be featured on the new platform.
Sotheby's has partnered with eBay before. The effort folded in 2002—less than a year after it began.
The auction house now stands poised to try again, entering a market that representatives hope may have matured over the last decade.
According to The Times, eBay now serves 145 million people—a figure that dwarfs the mere 100,000 customers who patronize Sotheby's. The partnership may therefore help Sotheby's reach an untapped source of customers.
The internet has increasingly encroached on luxury good sales that encompass more than just fine art.
Online sites, such as Gilt, which peddles luxury goods that range from shoes to watches to scented candles, has generated massive customer bases and profits.
Haute fashion houses—although reluctant to join the fray at first—eventually hastened to replicate the model, mining the internet for new avenues to bolster profits.
Designer clothing brands were paralyzed by controversy over whether to launch online sites.
On the one hand, the internet would open up a whole new cohort of buyers, perhaps too cowed to enter a designer store themselves. Online sales would let those customers enter the world of haute couture without the fear of judgement from haughty salespeople.
But some leaders thought that such barriers to entry made fashion what it was. Not just anyone, they reasoned, could purchase a Dior dress or Prada handbag.
Fashion houses eventually succumbed to the internet, launching sleek sites that now compose a sizeable portion of sales.
Now Sotheby's has done the same.
Just like designer brands, the auction house has thrown its hat into the ring behind the internet and its democratizing influence on luxury goods sales.